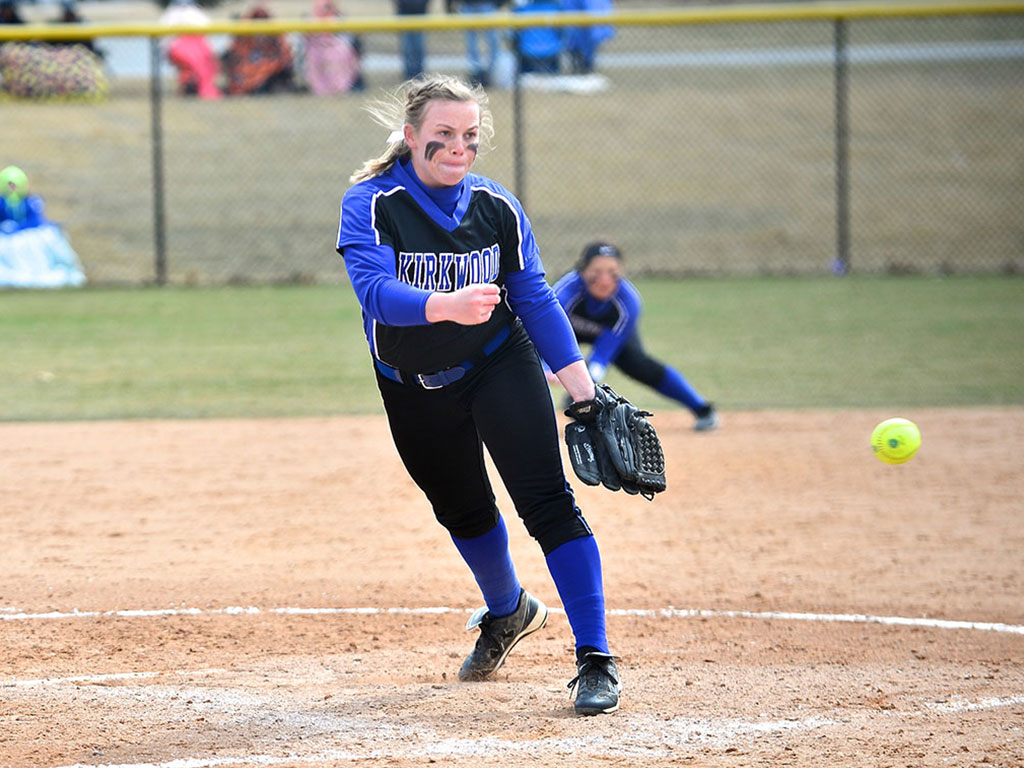 Kirkwood's Nicolette Simpson
Eagles impressive season culminates in seventh place finish
Clinton, Miss. (May 20, 2015)-The season for the Kirkwood softball team came to an end on Friday after a 4-0 defeat at the hands of Labette Community College in the National Junior College Athletic Association (NJCAA) Division II Softball National Championship. The Eagles finished the season with a 47-10 record and tied for seventh-place at the national tournament.
Head Coach Joe Yegge once again led his squad through another remarkable campaign. The Eagles won their sixth conference title in eight years and easily made their way through both the regional and district tournaments.
As was the case in previous seasons, Kirkwood was in the top ten in the nation in multiple statistical categories. Sophomore infielder Lexie Biehl was second nationally for most homeruns (25) as well as third in RBI (86). Brooke Prior, a sophomore shortstop, was tied for sixth in the nation for homeruns (18) and eighth in RBI (73). In addition, sophomore outfielder Chasney Jenkins finished second in the nation for stolen bases (75) and fifth in batting average (.545). Freshman pitcher Nicolette Simpson ended the season tied for eighth in the wins category (21).
While the seventh-place national finish is a success that the team can be proud of, the future is bright as well. In addition to the incoming recruits, the Eagles will have 10 experienced players returning for their sophomore year on next season's squad including a star pitcher in Simpson.
With a mix of returning veteran leadership and young talent, the sky will be the limit for Yegge's Eagles.