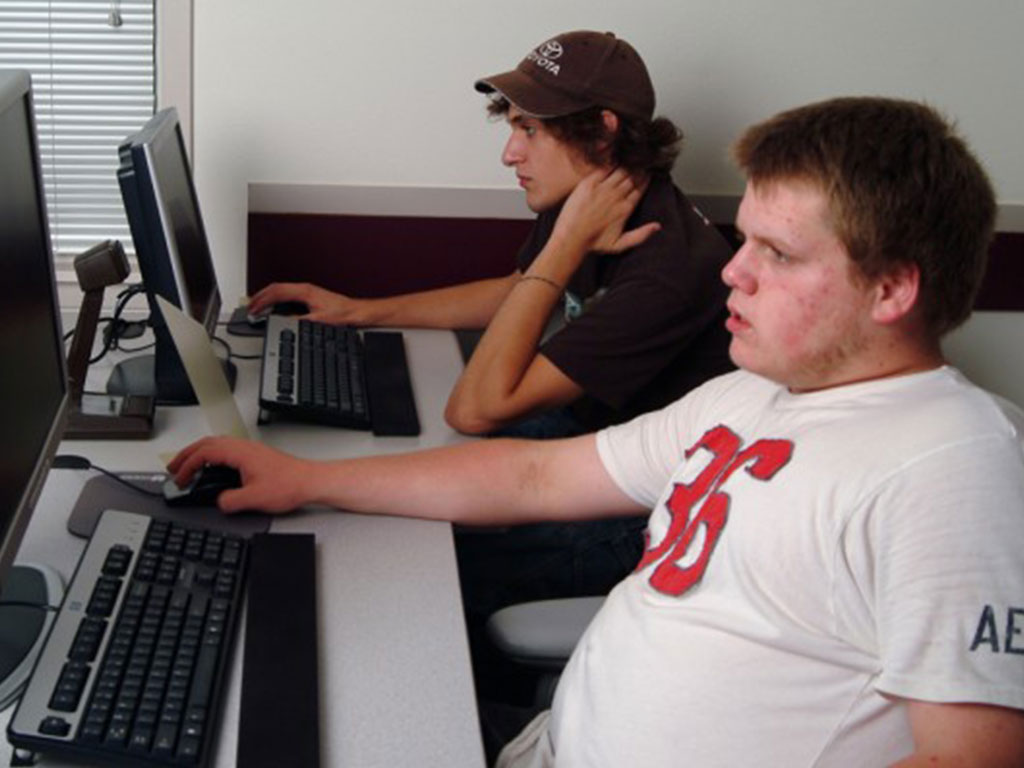 The Washington County Regional Center will give students access to tools that they might not have otherwise
Long-time Kirkwood Benefactor Grants Land
It's official.
Kirkwood's new Washington County Regional Center has an address. The location, announced Monday by Kirkwood's President Mick Starcevich, is northwest of the city of Washington along Lexington Boulevard, across from the veterans' memorial.
The eight-acre swath was donated by Jim and Margaret Dunn of Washington. The longtime Kirkwood supporters said they were motivated to make the donation because of Kirkwood's genuine effort to always put student interests first. For a decade, Jim has held a seat on Kirkwood's Foundation Board of Directors, and the family supports a special Kirkwood scholarship for students who attended a Washington County high school.
"We are very excited to announce this huge step toward our new regional center's completion," President Starcevich said. "This amazing and generous donation, along with the bond issue dollars local taxpayers granted us this past fall, will bring much-needed advanced technology training to Washington County."
Kirkwood plans to break ground for construction during the early fall of this year. Optimistically, doors on the pioneering facility will open Fall 2013.
"This $9 million facility is a long-term educational investment in the Washington County region," said Karen Gorham, the Kirkwood Board of Trustees District 4 representative, which includes Washington County. "The broad scope we have planned will make college education more accessible to everyone, from students still in high school up through adults who might need an entire new career."
When complete, the 35,000-sq. ft. Washington County Regional Center will house innovative programming provided through a partnership with several local high schools. The unique cooperation puts rural students in hands-on technical programs and college-level arts and sciences courses individual districts probably could not provide alone.
Some of the programs students can find at the new Kirkwood Washington County Regional Center include Architecture/Construction, Automotive Technology, Computer Networking, Criminal Justice, Patient Care/CNA, and arts and sciences, just to name a few. This is in concert with all the traditional programming Kirkwood has always brought to the community.
"Our Washington-area industry partners provided thoughtful input for the classes we were going to offer at the new regional center," said Tera Pickens, Kirkwood Washington County Center director. "With their help, we crafted training programs to directly feed the employment needs of our area."
The new Kirkwood Regional Center will bring another beneficial economic bonus to the area. "High school students get hands-on career experience and at the same time earn valuable college credit at no cost to their families," Pickens said. "This means an overall savings of hundreds of thousands of college tuition dollars annually."