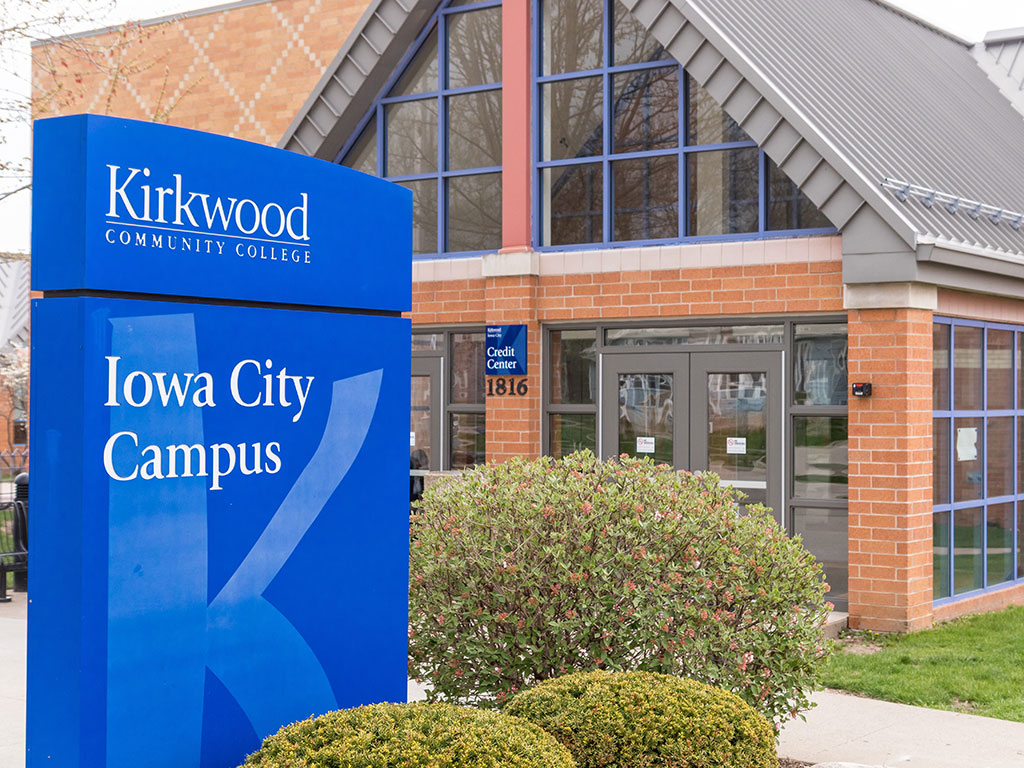 IOWA CITY, Iowa (Aug. 27, 2020)–Kirkwood Community College will be moving all classes in Johnson County to an online format for the first two weeks of the fall semester due to a rapid county-wide increase of COVID-19 cases. To reduce the number of people on campus and the potential spread of the virus, classes will start online beginning Aug. 31 for students at both the Iowa City Campus and the Kirkwood Regional Center at the University of Iowa. Classes at all other Kirkwood locations will proceed as scheduled.
While classes are online, both locations will remain open with all department offices and in-person student services still available. In addition, the library and test center will remain open on the Iowa City Campus.
Kirkwood administration will continue to assess the safety of in-person classes in Johnson County and determine how long the two campuses will remain in a remote learning format. More information will be communicated to the community as it becomes available.
Students at both locations should continue to check their email for updates regarding the start of classes.