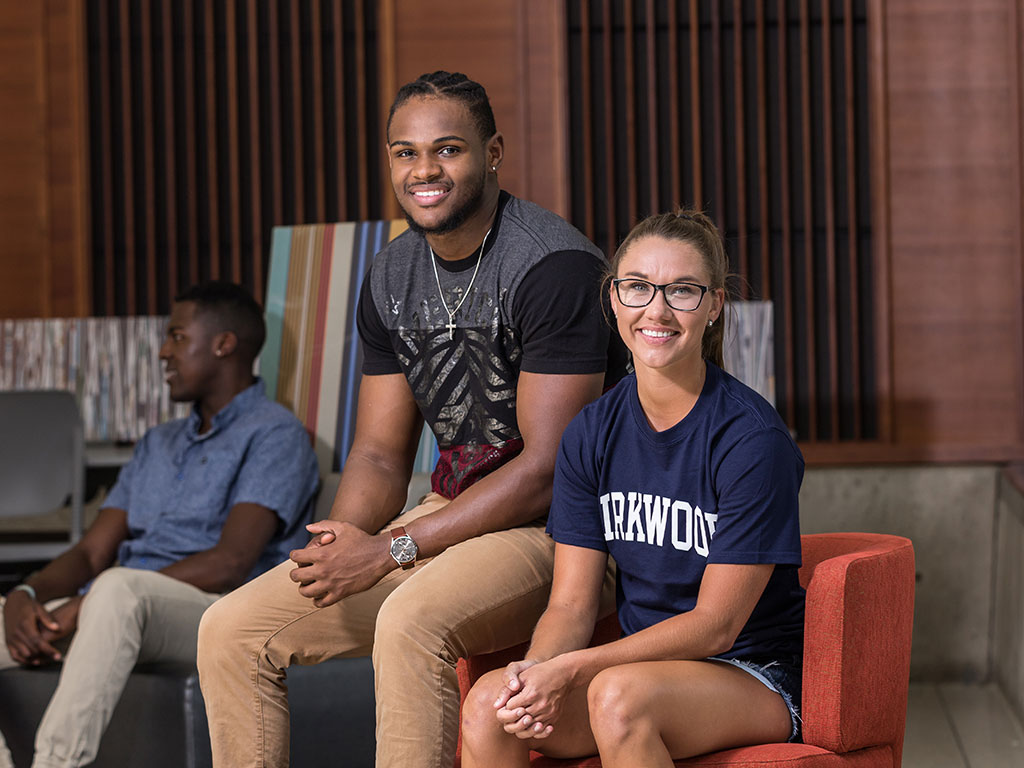 CEDAR RAPIDS, Iowa (June 8, 2021)–Kirkwood Community College has announced that the deadline for students to take advantage of the Last Dollar Scholarship has been extended to Aug. 1. Qualifying Kirkwood students will be able to pursue a tuition-free education on campus this fall in one of 29 approved degree programs.
The Last-Dollar Scholarship, part of the Future Ready Iowa Initiative, covers tuition for students in programs that lead to high-demand careers in Iowa, which includes jobs in computers and technology, healthcare, industrial technology, agricultural sciences, and more. If other state and federal programs do not cover a student's entire cost of tuition for select postsecondary diplomas or associate degrees, the Last-Dollar Scholarship will fill the gap. Students can receive scholarship funds for up to five full-time semesters or eight part-time semesters.
According to Kirkwood student Sara Brecht, the scholarship has helped pave the way to a more worry-free degree.
"The assistance I received from the Last Dollar Scholarship has helped with my expenses as I pursue my passion in healthcare," said Brecht. "I am currently a student in Kirkwood's Nursing Program, which greatly impacts my work availability. The Last Dollar Scholarship has helped relieve some of the burden of trying to balance school, along with parenting and a limited income. I am so thankful that this assistance program is available."
To qualify for the scholarship, a person must be:
A recent high school graduate enrolling in an eligible program full-time.
A recent high school graduate who is enrolling in an eligible program part-time and is employed in an approved work-based learning program.
An adult learner (at least 20 years old) starting an eligible program at least part-time.
To enroll in a program this fall, students need to first complete the FAFSA (Free Application for Federal Student Aid) form by August 1. Additional requirements include attending orientation, meeting with an advisor, remaining continuously enrolled and maintaining satisfactory academic progress. There are no income requirements or essays to write in order to be eligible.
For more information about Kirkwood's tuition-free degree program options this fall, go to www.kirkwood.edu/tuitionfree.