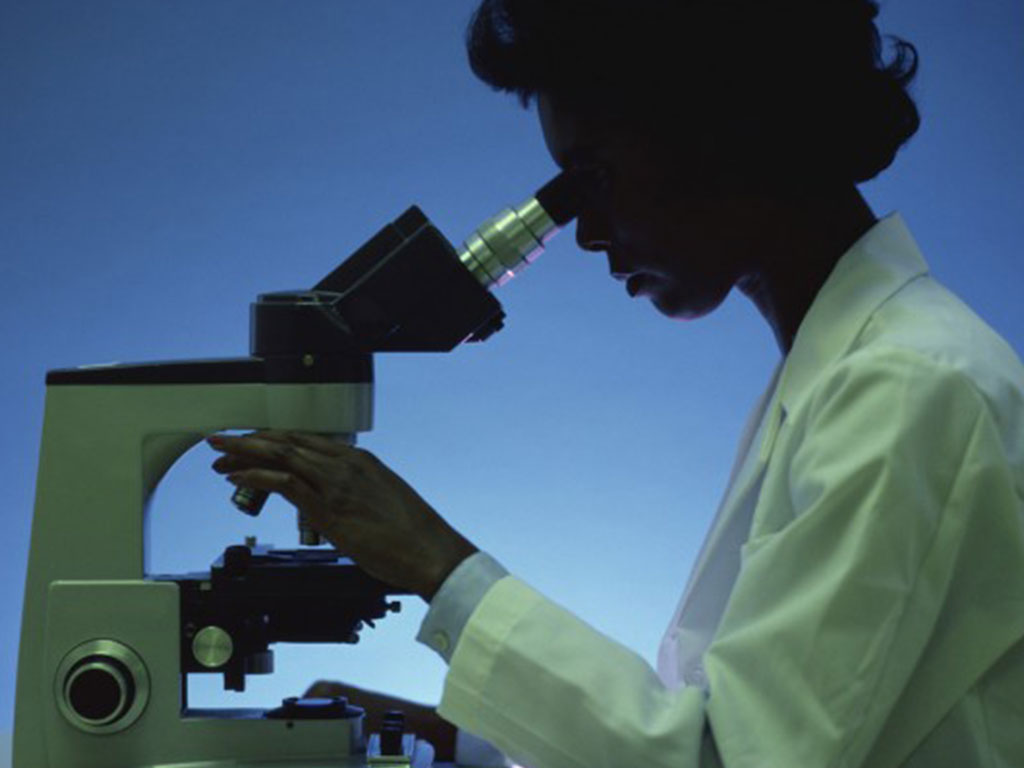 Science is a STEM field of study
In August 2010, ACT, Inc. contributed $2 million to the Kirkwood Foundation to establish the ACT Endowed Scholarship Fund. The full-tuition scholarship is awarded to students pursuing studies and careers in science, technology, engineering and mathematics (STEM) areas, identified by many Corridor business and industry leaders as crucial to the strength and economic growth of Iowa and the Midwest. The following three Kirkwood students have received the first ACT Endowed Scholarships, awarded for the 2011-12 academic year. All are incoming students majoring in Pre-Engineering, a program designed to help students apply STEM knowledge to real-life scenarios:
Anna English, Iowa City English currently holds a bachelor's degree in English. She has chosen to enroll into Kirkwood's Pre-Engineering program and has maintained a 4.0 grade point average through her four terms she's already completed. English now feels she's on the right path to success in making a career change.
Kevin Frias, Cedar Rapids A member of a large Dominican-American family, Frias is also a family member to Kirkwood's baseball team. He's dedicated to both school and sport, and plans to continue maintaining excellence in both sectors while pursuing his Pre-Engineering studies.
Karlin Stutzman, Kalona Stutzman has a strong desire to study aerospace engineering, and intends to focus his studies evenly on both math and engineering while at Kirkwood. He plans to continue his studies at Iowa State University after completing his Pre-Engineering studies.
The STEM fields of education are jointly considered core technological bedrocks of an advanced society. The strength of the STEM workforce is viewed as a meter of a nation's ability to sustain itself economically and socially. The STEM Education Coalition is in place to educate federal policymakers on the critical role STEM education plays in United States competitiveness, and works to support STEM programs for all sectors of the technological workforce, including teachers and students.
Kirkwood President Mick Starcevich praised the long, wide-ranging partnership between ACT and Kirkwood: "ACT's data on all sectors of higher education proves invaluable; similarly, they've just given Kirkwood an instrumental gift in contributing to our students' success." Since 2005, Kirkwood has been a partner with ACT in implementing the National Career Readiness Certificate, with 174 employers involved in the region. More than 4,000 certificates have been awarded to individual employees since the program's inception at Kirkwood. Iowa's NCRC is a national and state system; a comprehensive employment tool that links qualified individuals with employers who recognize the value of skilled job applicants and employees.
Kirkwood Vice President of Resource Development, Kathy Hall, said, "We appreciate this wonderful vote of confidence for Kirkwood's education and training programs. The endowed support that starts today will benefit students like these awardees for generations to come." The generous scholarship will benefit the local and national workforce as students receiving this award will begin strengthening the community through their studies learned at Kirkwood.
ACT Endowed Scholarship recipients receive a full-tuition scholarship that is renewable for a second year as long as eligibility is maintained. This scholarship program makes a special effort to include historically underrepresented populations in the scholarship pool and awards.
For more information, visit www.kirkwood.edu/foundation/scholarships.