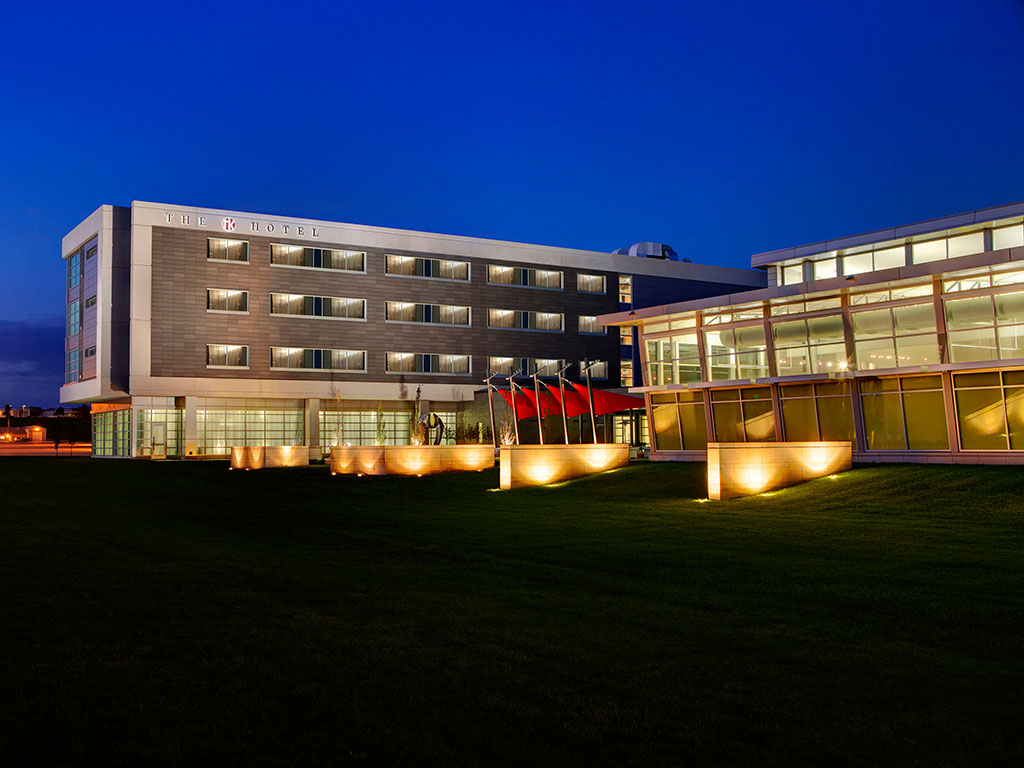 CEDAR RAPIDS, Iowa (June 2, 2021)–The Hotel at Kirkwood Center has been awarded the 2021 Outstanding Lodging (Metro) award by the Iowa Tourism Office and the Travel Federation of Iowa. The prestigious award, given at the 2021 Iowa Tourism Conference, recognizes an exceptional lodging property that demonstrates excellence in supporting and growing tourism in the state.
To Hotel at Kirkwood Center General Manager Jackie Bohr, the Outstanding Lodging award is the product of a relentless pursuit of excellence in the face of adversity by Hotel administration and staff.
"We are extremely proud to receive this award after the events we faced over the past year," said Bohr. "From a business perspective, 2020 was very difficult for our hotel as we had to overcome both the pandemic and the derecho. However, despite these unprecedented challenges, we never lost sight of our goals. As a luxury teaching hotel, we pride ourselves on providing exemplary service to our clients, while teaching the next generation of hospitality leaders. That mission has never been more crucial for our industry than it is right now. We have received many accolades since opening our doors, but the Outstanding Lodging award is one of the most important. I'm very excited for our hotel and our staff."
In addition, The Hotel also recently received the AAA Four Diamond Award, making it the only AAA Four-Diamond-rated hotel in Cedar Rapids and one of only four hotels in the state with the distinction. This is the 10th consecutive year the organization has received the award.
According to AAA, a Four Diamond rating means the establishment is upscale in all areas. Accommodations are progressively more refined and stylish, and the physical attributes reflect an obvious enhanced level of quality throughout. The fundamental hallmarks at this level include an extensive array of amenities combined with a high degree of hospitality, service and attention to detail.
Located in Cedar Rapids, Iowa, The Hotel at Kirkwood Center is dedicated to the guest experience as well as serving as a teaching facility for those preparing to work in the global hospitality industry. More information is available at www.thehotelatkirkwood.com or (319) 848-8700.