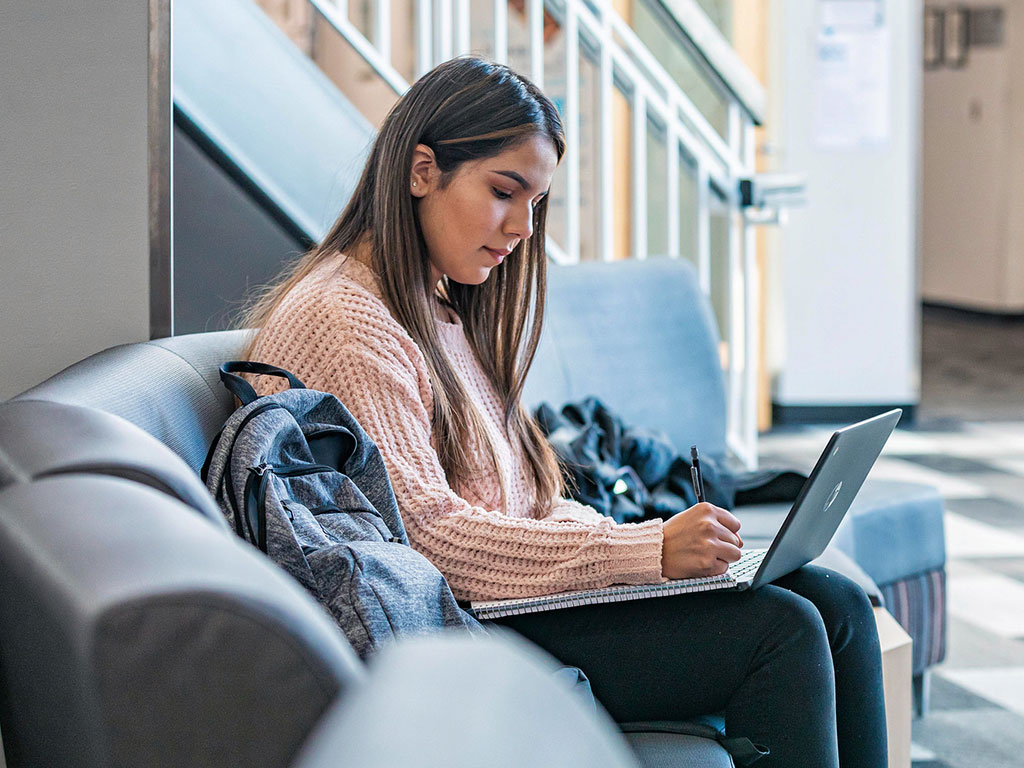 Learning options for students to include in-person, online and hybrid formats
CEDAR RAPIDS, Iowa (June 10, 2020)–Kirkwood Community College has announced that it will be open this fall and will resume in-person classes and activities as well as offer online and hybrid learning formats. In most cases, students will have the flexibility to choose options that best suit their learning needs.
For the past few months, the college has been actively developing plans and procedures to safely offer in-person classes on Kirkwood's campuses in the wake of the COVID-19 pandemic. This fall, a variety of learning format options will be available to students in liberal arts/transfer and career and technical programs. Depending on specific program requirements, students will attend classes on campus in smaller class sizes, online with no fixed meeting time, online at a scheduled time, or have the flexibility to choose to learn either in-person or online.
According to Kirkwood Vice President of Academic Affairs Bill Lamb, while being on-campus will look different this fall, the college is doing everything it can to cater to the ever-changing needs of students.
"We're putting the finishing touches on the plan to reopen our campuses in a safe and smart way," said Lamb. "Kirkwood has always adjusted to the needs of students, but what this virus has forced us to do is take an even deeper look at how we can help our students reach their goals on their terms. While we're going to have to respect social distancing guidelines, I think students are going to be very pleased by the flexible options they will have at Kirkwood to get an affordable education."
In addition to traditional degrees, the college offers in-person and online programs designed for all educational levels, from learning basic job skills and finishing a high school diploma to courses designed to help college graduates advance their careers. For those that are unemployed or underemployed, Kirkwood provides many opportunities for people looking to get retrained, acquire new skills or even change career paths. Students can also choose from 29 tuition-free degrees with the Last Dollar Scholarship, a state program aimed at helping Iowans get in-demand, high-paying jobs.
For more information about taking classes this fall, go to www.kirkwood.edu/findyourfuture.