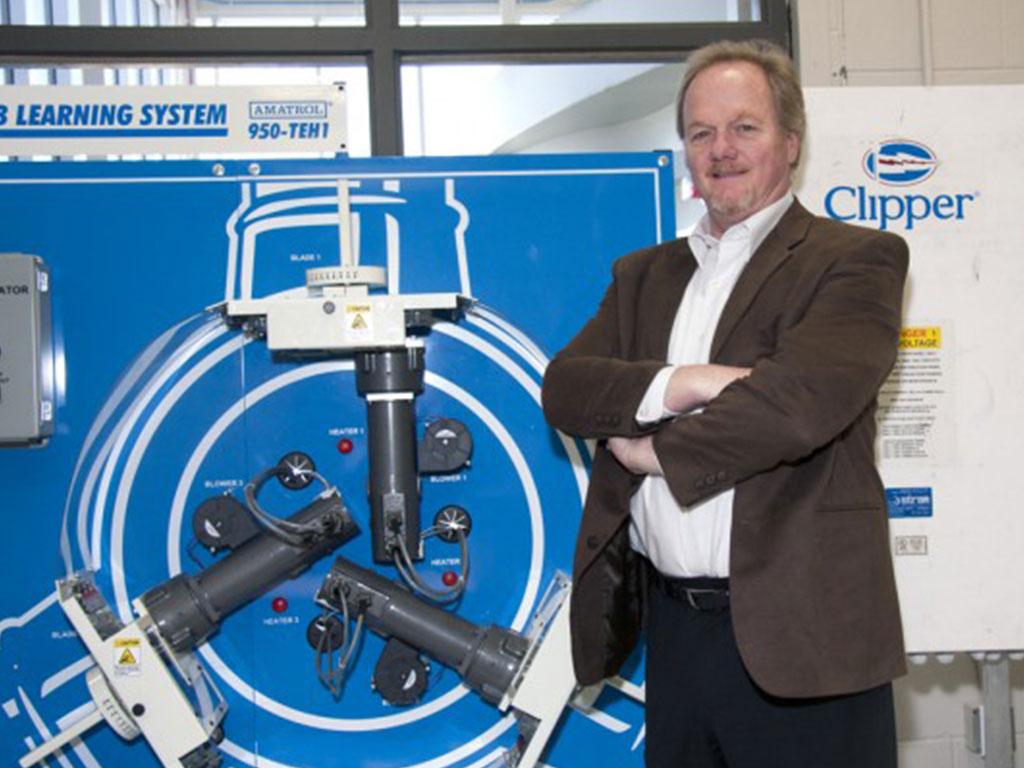 Jeff Mitchell
Jeff Mitchell is right at home with tight timelines. It's been that way from his first days at Kirkwood.
"I started on August 2, 1978. I was hired to teach welding inspection. I had to write the curriculum, purchase the equipment and launch the program. I had 14 days to do that."
Mitchell's demeanor of soft-spoken intensity and years-deep knowledge of area business and workforce needs is an exact fit for the growing programs in Kirkwood's Industrial Technologies department. The 35-year college veteran is halfway through his third year as department dean after leading a variety of Continuing Education programs focused on industrial training and certifications. That up-close contact and rapid response to area employers' needs fuels Mitchell's interest in making more Industrial Tech courses available and more flexible to students wanting to get involved fast.
"From my years working with dislocated workers, I know a person who just experienced a layoff can't wait months to get back on track. In Continuing Ed, we worked on many projects that were only 48 to 72 hours from our first company talk to getting a solution underway," he said.
One initiative Mitchell feels very positive about is a new series of short training modules that allow students to build a cohesive series of credentials recognized in many manufacturing and professional workplaces. The so-called "stackable credentials" give students relevant proof of skills obtained, and can enhance job hunting even before they graduate with a college degree. The credentials cover a variety of job-based regulations and skill sets, many focused on energy production and automated manufacturing processes.
When the topic turns to student success, Jeff Mitchell's quiet intensity ratchets up a notch. He says his biggest goal is "making our students more successful," and he sees that accomplishment as only starting in the classroom. He calls Kirkwood's current, college-wide Learner Success Agenda "the most exciting, important thing I've seen" in his 35 years at 
the college.
"This focus is tremendous. It is the real core of what community colleges do best. Education is more than a diploma or a degree. It is our society's way to help someone be successful in life. I see each student's success as being part of a family's success. Then it can move on to their neighbors, then a whole community. That success can ripple out to hundreds, maybe thousands of people."