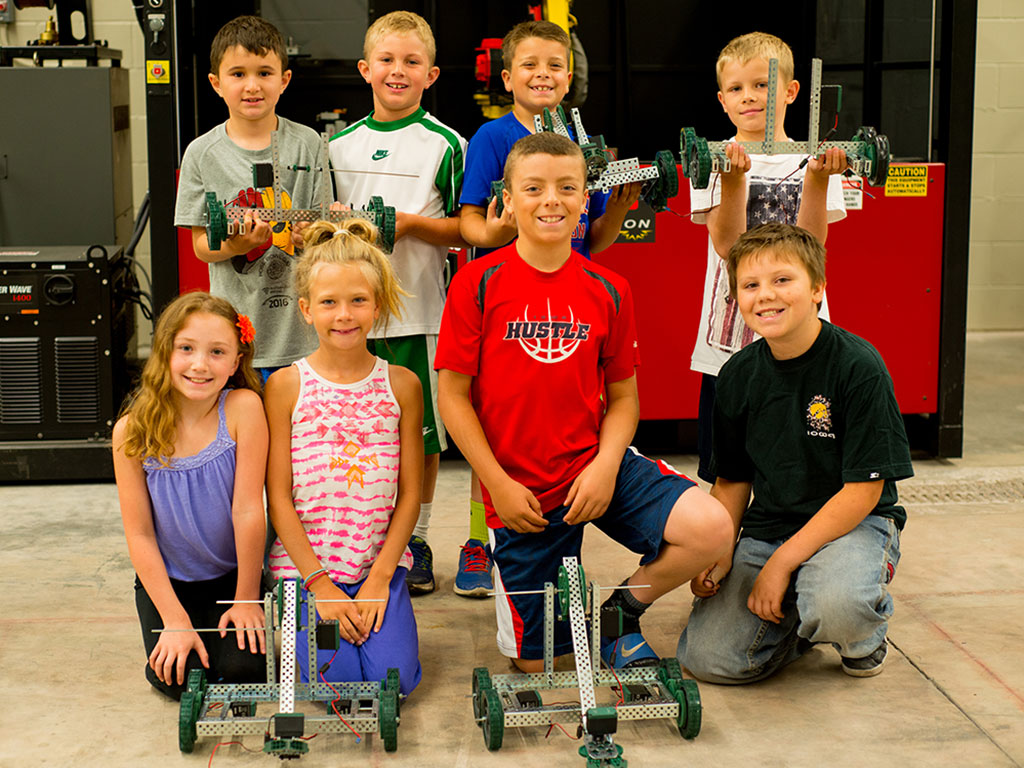 CEDAR RAPIDS, Iowa (April 29, 2019)-Kirkwood Interactive Camps for Kids (KICK) are back this summer with 85 new camp offerings for youth ages 8-15. More than 200 camps are available and are designed to introduce area children to STEM careers. Camps are offered at Kirkwood's main campus in Cedar Rapids and in Coralville at the Kirkwood Regional Center at the University of Iowa.
According to the U.S. Commerce Department, employment in STEM occupations is expected to see an 8.9 percent growth rate by 2024, compared to STEM occupation numbers in 2014. As a result of the expected growth, area companies operating at the forefront of technological innovation are concerned about the future labor market. These are critical fields that drive our region's innovation and competitiveness.
"KICK is a fun, hands-on learning opportunity for kids that reinforces subjects learned throughout the school year," said Vice President of Continuing Education & Training Services Kim Becicka. "Courses are designed to build communication, problem-solving and creative thinking skills, all of which are critical for the next generation of innovators."
Some of the most popular camps available this year are in the STEM and computers areas, including Battle Royale–Make Your First Fortnite®-Style Video Game, Disaster Investigators, eSports Apprentice–YouTube Streamers and Gamers, Sphero Robotics, The Ultimate Rollercoaster, Virtual Reality, and Welding Metal Creations.
"Campers benefit from the innovative learning spaces here at Kirkwood," said Evone Vognsen, director of Continuing Education Programs. "It's just such an awesome opportunity for kids to see, touch and feel a college campus."
KICK camps run June through August and seats fill early. Enrollments are accepted up to one week prior to starting. The college offers tuition assistance to qualified students. For a complete camp listing or to register, call 398-1022 or visit www.kirkwood.edu/kick.