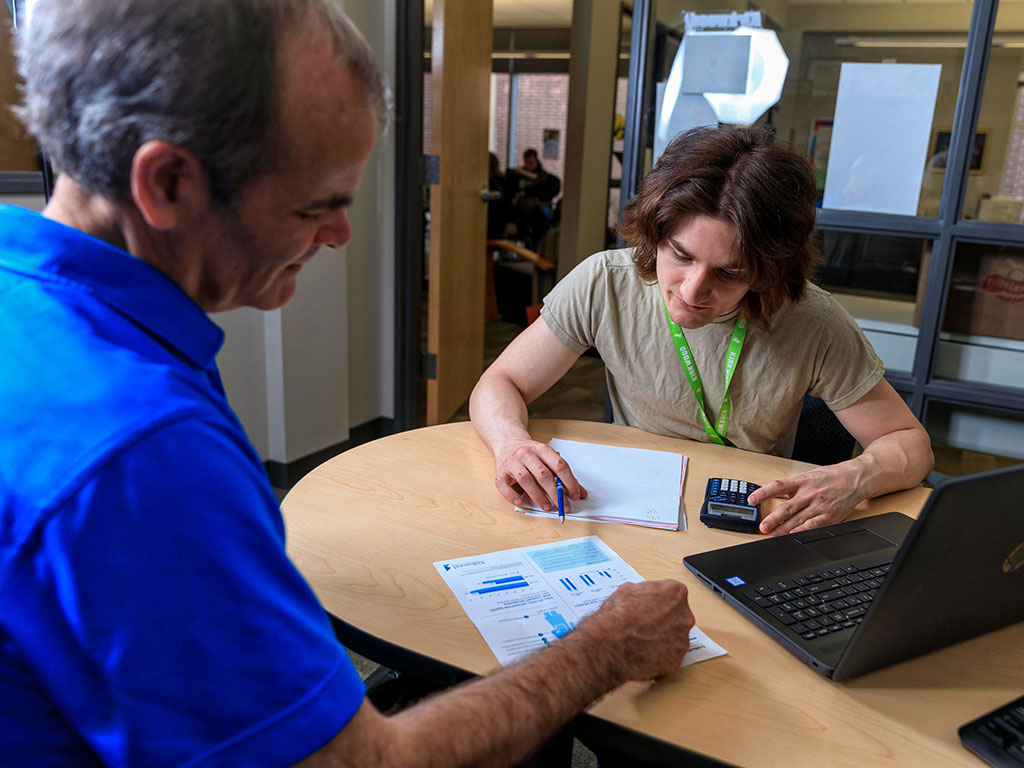 Grant funds to support programs promoting student success, retention and completion
CEDAR RAPIDS, Iowa (Sept. 8, 2020)–Kirkwood Community College has been awarded more than $2.4 million in grant funding from two student support grants from the U.S Department of Education. The funds will be used for separate programs under TRIO, a federal initiative that began in 1964 and has been at Kirkwood for over 30 years.
TRIO programs provide support to disadvantaged students at the college with the goal of increasing retention and successful academic completion. Services provided include tutoring, assistance with basic college requirements, study skills development, advising, academic and career counseling, and cultural exposure among others. To be eligible to receive TRIO services, a person needs to be low income, have a physical or mental disability, or be a first-generation college student.
The smaller of the two grants will be used to fund a new support services program for English as a Second Language (ESL) students, one of only 12 such programs in the country. The award for this endeavor will total $1,047,552 over the span of four years. The ESL program is expected to serve 140 students on a yearly basis.
The second grant will be used to fund Kirkwood's long-standing TRIO Student Support Services program. $1,355,888 will be spread over four years. 175 students will continue to be served annually as a result of the new grant money.
To Kirkwood President Lori Sundberg, the two grants represent a significant milestone in support for the disadvantaged student populations at Kirkwood.
"As an institution of higher ed, whenever you get significant funding like this it's a big deal," said Sundberg. "These grants are highly coveted and I'm very proud that they were awarded to Kirkwood. Compared to the rest of the student body, getting an education can be a tougher road for these students. These funds will enable us to provide the support they need to excel in their studies and get a degree. As a first-generation college student myself, it's really exciting to be a part of an institution that has such a positive impact on so many people in the same position."
For more information about TRIO Student Support Services at Kirkwood, go to www.kirkwood.edu/trio.