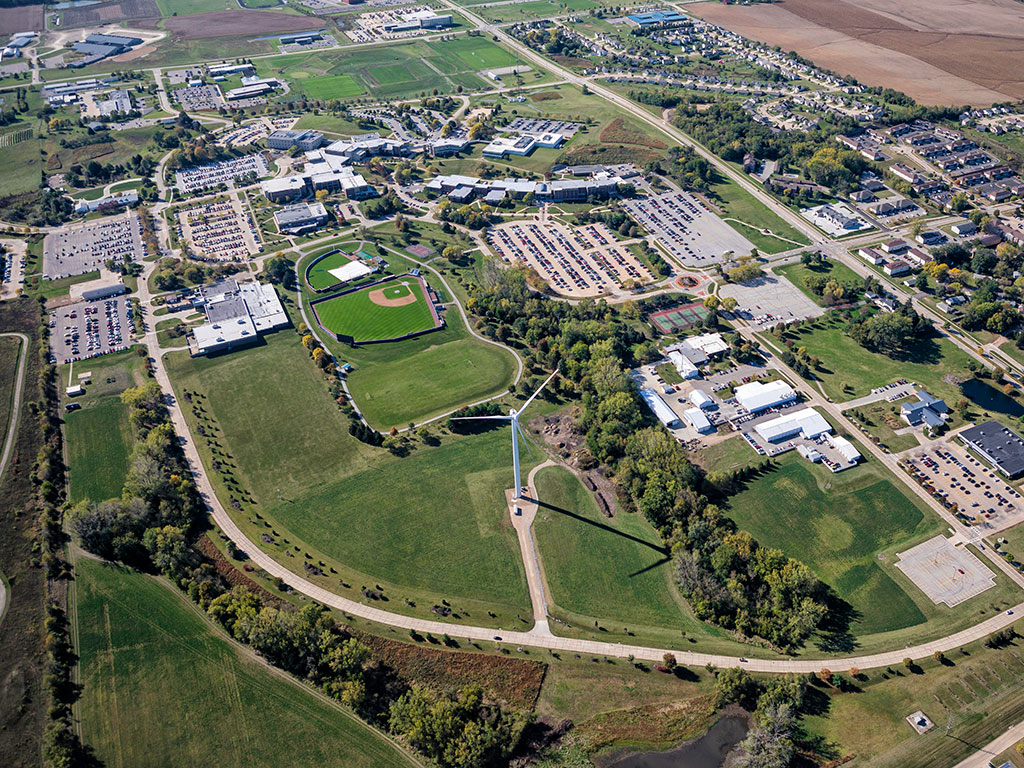 CEDAR RAPIDS, Iowa (July 31, 2019)-Kirkwood Community College has been awarded a $140,000 grant by the American Association of Community Colleges (AACC) to develop and expand apprenticeship programs in eastern Iowa. The grant is part of the AACC's Expanding Community College Apprenticeships Initiative (ECCA) which is focused on building and reinforcing regional talent pipelines for area employers.
The Existing Industry Survey conducted by the Cedar Rapids Metro Economic Alliance in October of 2018, found that 82 percent of respondents have had difficulty finding qualified employees despite simultaneously experiencing periods of growth. The results also indicated the number of unfilled positions has continued to rise for 40 percent of employers participating in the survey. These unsuccessful efforts to fill in-demand job openings potentially stunt economic growth and adversely affect the overall regional economy.
According to Kirkwood Vice President of Continuing Education and Training Services Kim Becicka, one effective way to match employers with qualified employees is through apprenticeships.
"For decades, Kirkwood has partnered with industry and community leaders to develop curriculum and training to help provide employers with the skilled employees they need," said Becicka. "One way to cultivate local talent pipelines is through apprenticeship program development. The ECCA grant will enable Kirkwood to expand the role of apprenticeships in our region and increase the number of qualified people who are able to fill critical job openings for our employers."
Utilizing the funds from the grant, Kirkwood will work to train 150 apprentices over the next 32 months. New registered programs will be developed for people in the healthcare field as well as other industry sectors. The recently created Architecture, Construction, and Engineering (ACE) RA program will be expanded as well.
These programs will primarily target unemployed and working low-income adults in the region. In addition, the grant funds will allow Kirkwood to serve the growing immigrant and refugee populations through learn-and-earn educational models.
"The AACC was very selective in awarding these grants and Kirkwood is honored to be one of the few colleges that were chosen," said Becicka. "It's very exciting to be developing these apprenticeship programs alongside the other institutions receiving this funding, which are some of the top two-year colleges in the nation. This will pay huge dividends for our workforce, area employers and our regional economy."
Employers interested in learning more about ECCA can contact Amy Lasack at 319-398-5435 or amy.lasack@kirkwood.edu.