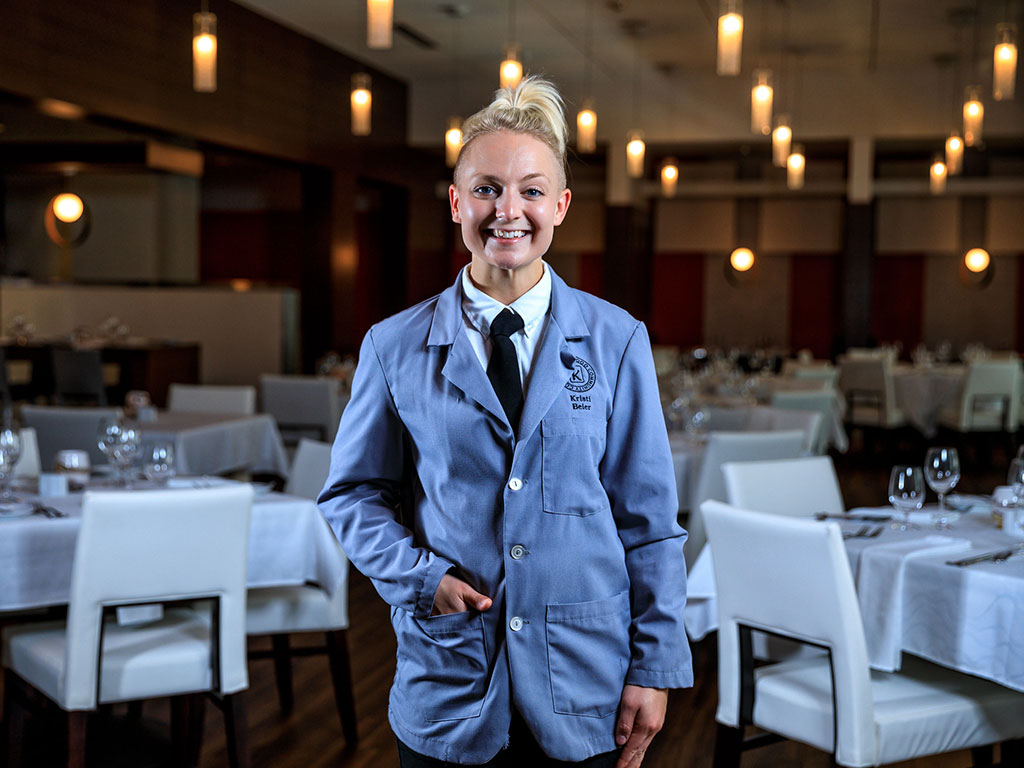 College part of first American Hotel & Lodging Foundation two-year scholarship program
CEDAR RAPIDS, Iowa (Oct. 22, 2020)–Kirkwood Community College has been announced as one of ten institutions to receive funds from the first two-year hospitality scholarship program created by the American Hotel & Lodging Foundation (AHLAF). Scholarships associated with the program will be awarded to both incoming and current hospitality students for the 2021-2022 academic year.
In addition to Kirkwood, the foundation partnered with colleges from across the U.S. to pilot the two-year program including: AB Tech Community College (N.C.), Collin College (Texas), City College of San Francisco, Frederick Community College (Md.), Greenville Technical College (S.C.), Pima Community College (Ariz.), University of Arkansas Pulaski Tech, University of the District of Columbia, and Valencia College (Fla.). Each institution will receive $10,000 as part of the new program.
Previously, scholarship efforts by the AHLAF were focused solely on hospitality students studying at four-year schools. According to Kirkwood Associate Professor of Hospitality Arts Greg Krawiec, being selected as one of the first two-year institutions to receive scholarship dollars from the foundation is a significant moment for the Hospitality Management program.
"This is very meaningful for Kirkwood and our students on multiple levels," said Krawiec. "The scholarship program means that major organizations are now recognizing the impact the hospitality program is having on the industry. This type of support raises the status of our program and graduates to another level. It also further solidifies Kirkwood's standing as a premier institution that develops the hospitality leaders of tomorrow."
Kirkwood is the only two-year college to have a chapter of the American Hotel & Lodging Association on campus. Benefits to students include trips to tour and study hospitality business as well as membership in a leading trade organization specific to their area of study.
The AHLAF administers nine scholarship programs on an annual basis. With this new program, scholarships from the organization are now given to students seeking hospitality-related associate, bachelor or graduate degrees. This year, minorities account for nearly 45 percent of recipients while 75 percent are female.
With the addition of the new scholarship funds, students will now have the potential make getting a degree more affordable. To Krawiec, the value of scholarships to the students that need them cannot be overstated.
"Scholarships help minimize the cost of earning a degree, which can be a major barrier to getting an education," said Krawiec. "To some students, this financial assistance is absolutely crucial and can be the difference that helps them go to college. When that happens, their dreams are within reach. As an educator, that's very exciting to see."
For more information on Hospitality Arts at Kirkwood, go to www.kirkwood.edu/hospitality.