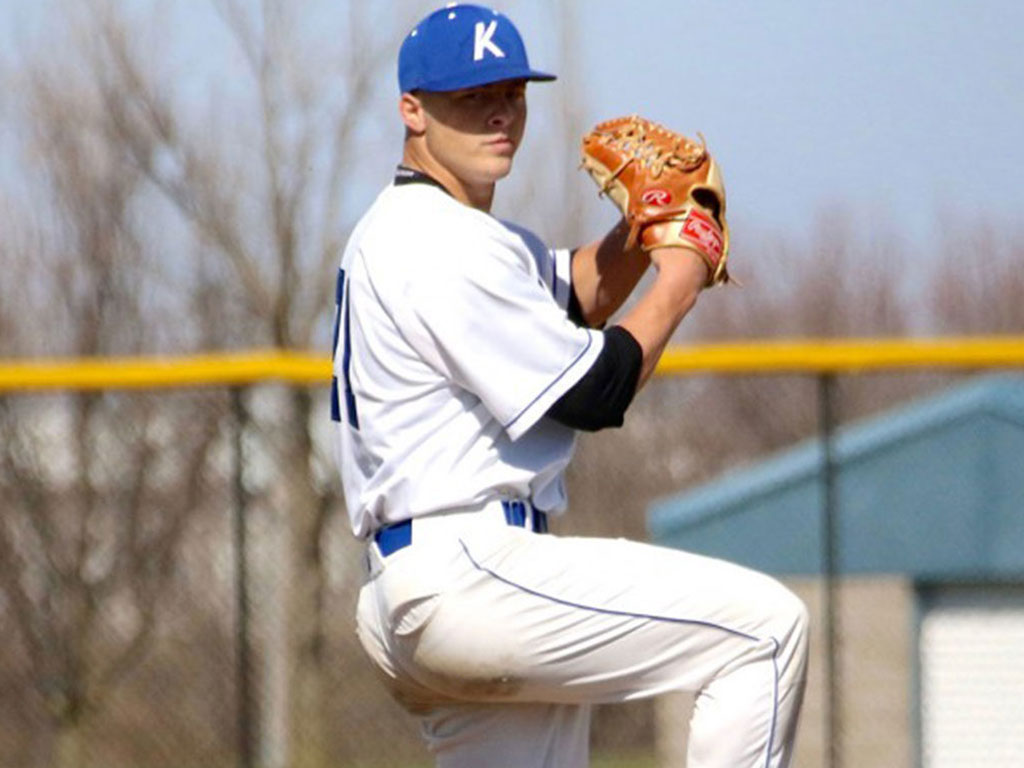 Kirkwood's Nick Drahazol
Eagles will face rival DMACC in first game
Cedar Rapids, Iowa (May 4, 2015)-The Kirkwood baseball team enters the postseason as the fourth seed in the National Junior College Athletic Association (NJCAA) Region XI DII Tournament. The Eagles (32-20, 17-11) will take on rival, and fifth-seeded, DMACC (25-28, 12-16) on Thursday, May 7, at Riverfront Stadium in Waterloo, Iowa.
Head Baseball Coach Todd Rima has his team on a hot streak as they head into tournament play. The Eagles have gone 8-2 in their last ten games and look to keep it going.
The team has had the benefit of stellar play from multiple members of the team this year. From a pitching perspective, freshman Nick Drahazol has put up solid numbers in his first season as an Eagle. He is 6-3 with four complete games and a 2.85 ERA. Offensively, sophomores Randy Perez (3B), Ozzie Adams (2B), and Sulliam Rios Reyes (SS) are all near the top of the conference in various statistical categories. They are joined by freshman Bryce Grimm (OF) who is also putting up impressive numbers.
The regional tournament happens May 7 – 11 with the winner moving on to the North Plains District Championship on May 16 -17.
The first round game versus DMACC is scheduled for a 10 a.m. start.