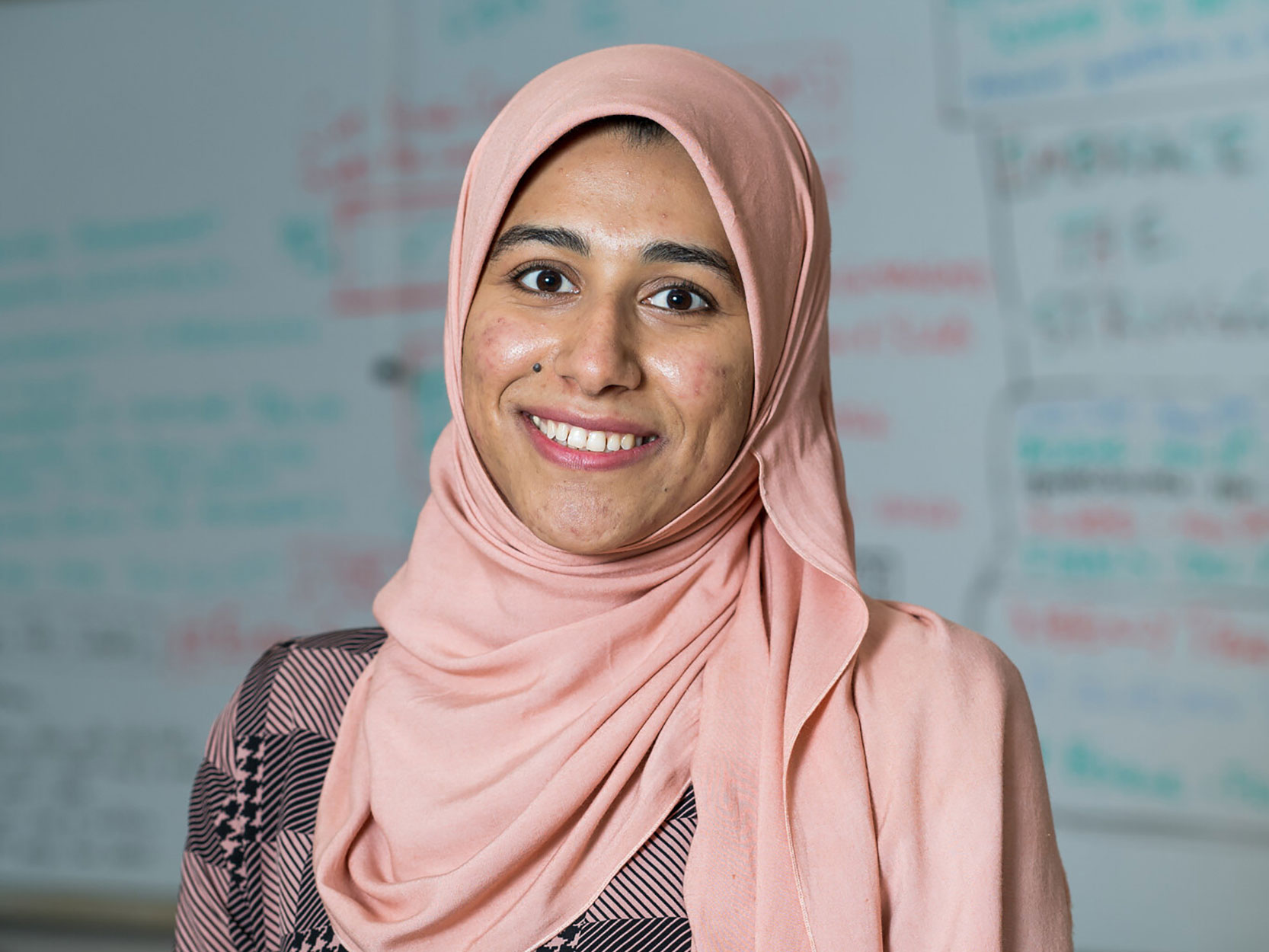 CEDAR RAPIDS, Iowa (Oct. 20, 2020)–Kirkwood Community College is hosting a Fulbright Language Teaching Assistant (FLTA) for the 2020-2021 academic year. Originally from Egypt, Samah Atef Abdullah will be teaching Arabic language and culture to college faculty, staff and members of the community in addition to taking classes.
Abdullah arrived on Kirkwood's campus in early September. She is currently teaching classes focused on Arabic language and will be hosting workshops highlighting Arabic language and culture throughout the year. In the spring of 2021, she is scheduled to teach a continuing education class to the general public.
Now that she's settled in, Abdullah says coming to Kirkwood has been a very enriching experience.
"I have been honored with this marvelous opportunity granted by Fulbright and Kirkwood Community College," said Abdullah. "It has only been only a little over one month since I arrived at Kirkwood, and that was the richest month in my life. I've met really wonderful people whom I learn from every day. This inspiring environment pushes me to do better and always opens my eyes to new opportunities. I have felt welcome from day one and have found appreciation, inspiration and motivation."
The FLTA program is sponsored by the United States Department of State Bureau of Educational and Cultural Affairs. It is designed to develop Americans' knowledge of foreign cultures and languages by supporting teaching assistantships in over 30 languages. The program sponsors teaching assistants who are based at hundreds of colleges and universities across the U.S.
To Kirkwood Dean of Global Learning Dawn Wood, having Abdullah on campus gives the Kirkwood community a taste of international education without having to leave eastern Iowa.
"Samah brings an extraordinary level enthusiasm and energy for Arabic-teaching and for sharing her Arabic culture to Kirkwood's campus," said Wood. "The Fulbright Language Teaching Assistant program is a wonderful chance to host an international visitor for an entire year, and we feel very fortunate to have been awarded this wonderful opportunity in 2020. Samah's presence provides a wonderful global learning experience for all."
For more information on the Global Learning department at Kirkwood, go to www.kirkwood.edu/globallearning.