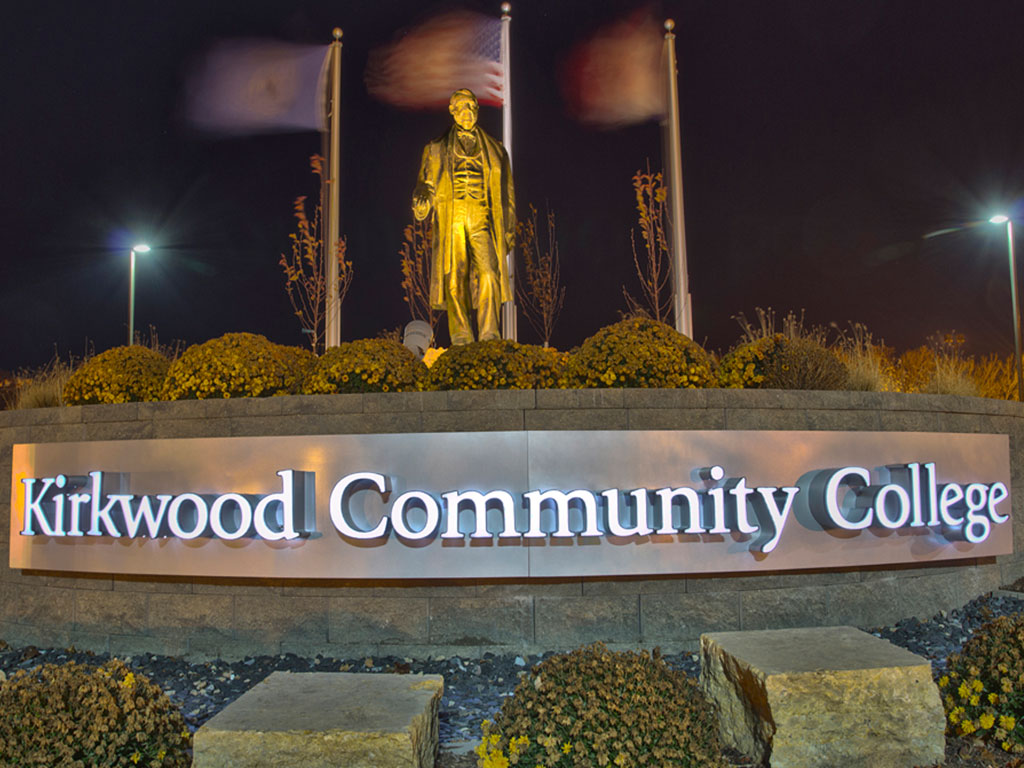 CEDAR RAPIDS, Iowa (Oct. 15, 2019)-Kirkwood Community College has been named an Iowa Top Workplace for the second consecutive year by the Des Moines Register. Kirkwood was ranked number 17 in the Large Company category, an improvement over its 2018 rank as number 20.
Each year the Register invites all Iowa organizations, businesses, non-profits and governments to participate in the program. The Register's research partner conducts a survey of employees at participating workplaces, ranking them based on the results of a 24 question survey.
According to Sarah Brown, talent acquisition and development supervisor at Kirkwood, many things make the college stand out as an employer.
"From the people that work here to the culture they create, Kirkwood employees make this a very desirable place to be," said Brown. "Almost 25 percent of our job applications are from candidates looking for a job specifically at Kirkwood. These job seekers are looking for a workplace culture that is collaborative, innovative, diverse, and success oriented."
To be named a Top Workplace, an employer needs an environment where coworkers feel like family, management encourages employee growth, everyone's well-being is looked out for, and support is second nature. Of the 1,000 employers that participated this year, 135 received recognition as an Iowa Top Workplace.
"For over 50 years, Kirkwood Community College has been building a significant reputation in the region," said Brown. "From prospective students to employers seeking qualified workers, Kirkwood remains a top pick in the educational market. We may have earned another Top Workplace award this year and received a Top 20 rank, but what makes this an even bigger accomplishment is the fact that the award is based solely on surveys completed by our employees. It's a testament to the workplace we're striving to be."
Kirkwood has been named as a Top Workplace a total of three times since 2012 when the Register started the program.
For more information about employment opportunities at Kirkwood, please visit www.kirkwood.edu/hr.