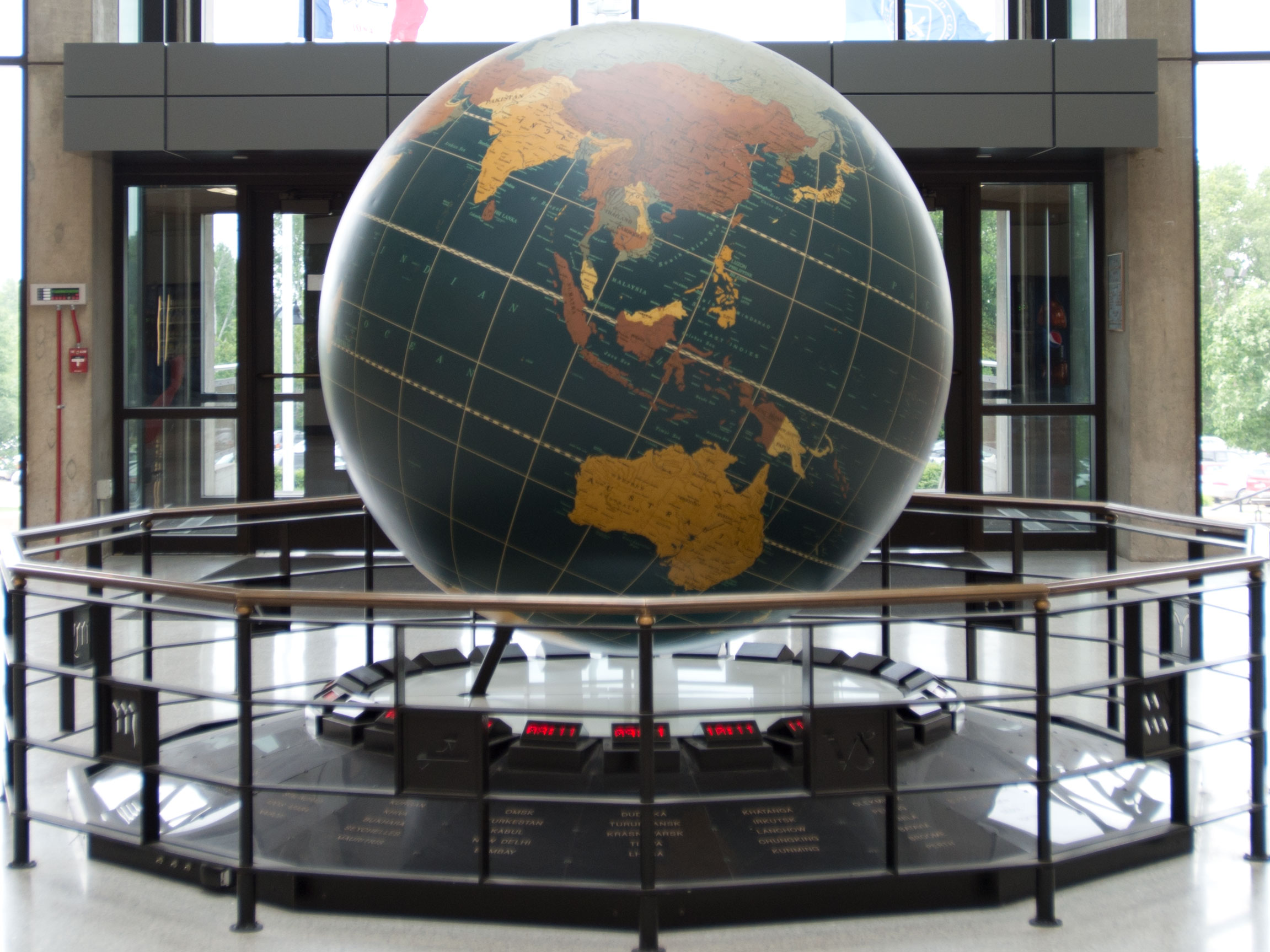 International program to build global competencies and career readiness skills
CEDAR RAPIDS, Iowa (June 25, 2019)-Kirkwood Community College has joined a consortium of post-secondary education leaders for a virtual exchange program intended to give 3,000 students career readiness skills through a business competition across the United States, Jordan and Iraq.
Selected to participate in the fall 2019 International Research & Exchanges Board (IREX) Global Solutions Sustainability Challenge, Kirkwood will join 12 other academic institutions from around the world. The program is supported by the Stevens Initiative, which is sponsored by the U.S. Department of State. It's funded by the U.S. Government and administered by the Aspen Institute.
According to Kirkwood Dean of International Programs Dawn Wood, the project is one where students will gain critical knowledge about the global marketplace.
"Students in this program will learn important lessons that they can apply all over the world," said Wood. "As the world gets more technologically advanced, it becomes much smaller. Business is now increasingly done on a global scale and students need the skills they will develop because of this exciting project."
The Global Solutions Sustainability Challenge connects students in the United States, Jordan and Iraq to virtually collaborate on a sustainable solution to a contemporary business challenge. Bi-national teams engage during a six to ten-week period to create a sustainable business solution to a challenge identified by industry partners across business sectors. Throughout the challenge, participants will develop workforce skills, network with industry professionals and participate in a virtual career fair.
Cassandra Pantel, a former Kirkwood student and participant in the Global Solutions Sustainability Challenge, said that the project prepared her for her career.
"I now consider myself a leader," said Pantel. "Prior to this experience I was more reserved and kept my opinions to myself. This project helped me step outside my comfort zone. I now feel confident speaking in public and sharing my thoughts, ideas and accomplishments with others. Through learning these vital public speaking skills and attention to detail, it helped me land a job as a front office manager at Home2 Suites."
The program will include five separate cohorts beginning this September and will continue through spring 2021.