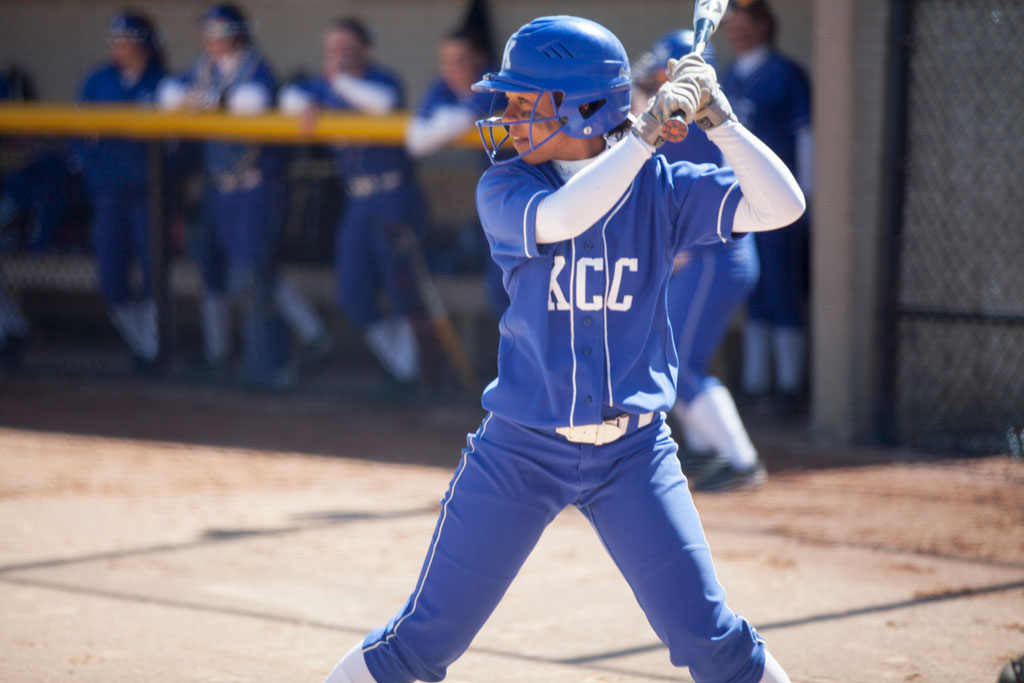 Kirkwood's Chasney Jenkins
Eagles now move on to the Region XI Tournament as defending regional champs
The Kirkwood Eagles softball team has once again completed their regular season with an impressive record and now moves on to defend last year's regional crown as the number one seed in the NJCAA Division II Region XI Tournament.
For the second straight year under Head Coach Joe Yegge, the Eagles (49-6, 22-2) will enter tournament play with fewer than 10 loses. In addition, the team begins postseason play with a top five national ranking (4th), just like last season. One could draw parallels to last year's team that finished fifth in the nation, but even though the two teams have similar records, Yegge doesn't like to draw comparisons.
"I don't like to compare this team to last year's team," said Yegge. "It's a totally different group. I think we have actually exceeded our expectations this year. We lost a few key players after last season. The coaching staff figured it was going to be an up and down year with eight freshmen starting. But the players have stepped up and refused to see it as an obstacle. They have done everything they can to continue the success we have had in the past."
The Eagles are among the nation's best in multiple statistical categories. Kirkwood ranks in the top 10 nationally in seven offensive categories including runs (451, 6th), runs batted in (403, 4th), home runs (59, 9th) and walks (201, 1st). Defensively the Eagles boast a 1.49 earned run average to go with 14 shutouts (3rd) and an opponent's batting average of .239 (7th).
According to Yegge, the team's record versus a tough schedule is evidence of the team's potential to repeat as regional champions.
"We have only lost six games this year and have probably played the hardest schedule compared to any of our opponents since August," said Yegge. "I feel if the girls play the way I know they can they have a great chance to bring home the regional championship. This team won't panic when it gets tough. It's like a sleeping watchdog. They are there – and everyone knows they are – so teams are cautious. But if you rattle their cage you'd better look out."
The Region XI tournament will take place at Harlan Rogers Sports Complex in Fort Dodge from May 2-5. The Eagles will take on eighth-seeded Iowa Lakes Community College (15-29, 3-25) on Friday at 1 p.m.