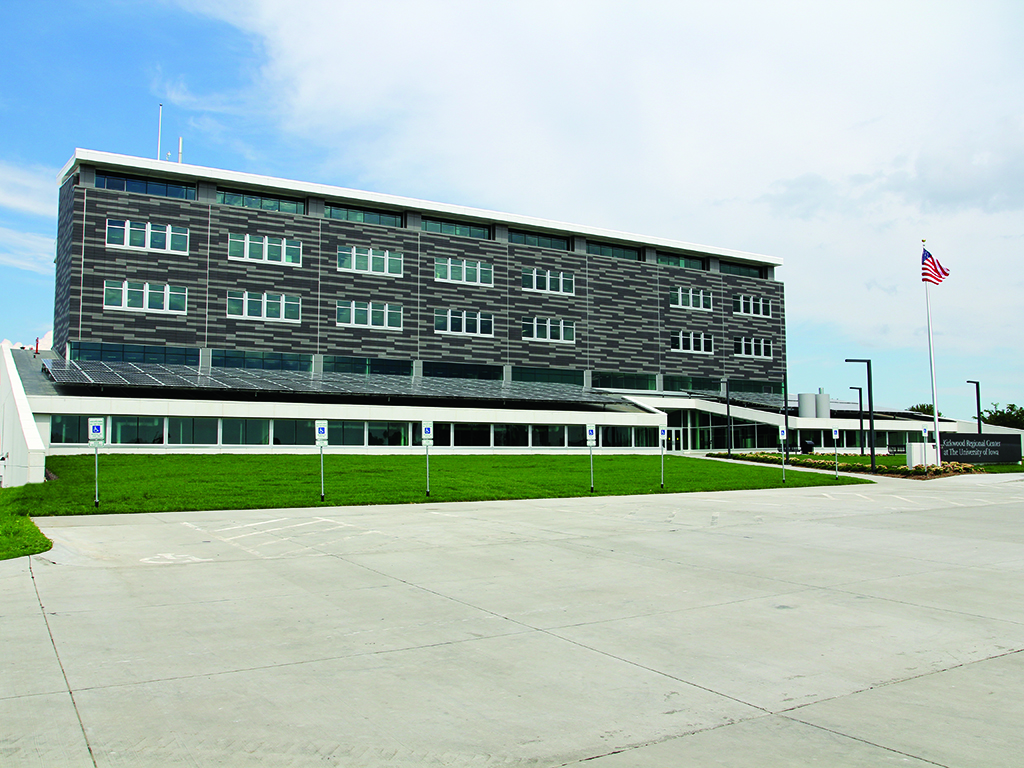 CORALVILLE, Iowa (Nov. 20, 2019)-Kirkwood's Workplace Learning Connection (WLC), a work-based learning program for middle-school and high school students, has partnered with regional business partners to host the Johnson County STEAM Institute on Nov. 25-26 at the Kirkwood Regional Center at the University of Iowa.
The two-day event will provide seventh grade students from Johnson, Benton, Cedar and Iowa counties a chance to learn about various opportunities in science, technology, engineering, art and math (STEAM) careers. More than 1,750 students are expected to be in attendance and will take part in more than 5,000 unique STEAM experiences.
This is the eighth year for the institute, however it will be the first year in which the event focuses on STEAM careers. Previously the careers highlighted were solely in science, technology, engineering and math (STEM) fields. According to WLC Director Laurie Worden, the change from STEM to STEAM was driven by students.
"The transition to STEAM careers was the result of feedback from student participation surveys," said Worden. "Nearly half the students indicated they were interested in learning more about careers focused on arts and communications. We wanted to address that need and have found multiple business partners that are excited to join us this year."
The various STEAM Institute experiences spark interest in middle school students to pursue job shadows and internships while in high school. In recent years, WLC has experienced a spike in student job shadow and internship placement at local businesses. The organization attributes this growth to strong community partnerships and hands-on events like the STEAM Institute.
New business participants for the 2019 Johnson County STEAM Institute will include: National Advanced Driving Simulator, University of Iowa Radiation Services, University of Iowa School of Education, University of Iowa Stanley Museum of Art, Iowa City VA, City of Iowa City Parks & Recreation, Sylvan Learning, Coralville Police Department, Coralville Fire Department, Integrated DNA Technologies, Neumann Monson, Iowa Agriculture Literacy Foundation, Iowa State University Extension, Bayer US – Crop Science, Englert Theatre, Running Robots, Cardio Diagnostics, Mathnasium, Iowa City Science Booster Club, Iowa Flood Center, Bio::Neos, Eastside Recycling Center, Johnson County Conservation Board, Kirkwood Community College, the Kirkwood ACE career academy, the Kirkwood Patient Care career academy, the Kirkwood Patient Care career academy, the Kirkwood Automotive Technology career academy, Kirkwood Regional Center at the University of Iowa, Carver College of Medicine, UIHC Nursing, Iowa Geological Survey, and FilmScene.
*****EVENT*****
What: Johnson County STEAM Institute
When: Nov. 25–26
Where: Kirkwood Regional Center at the University of Iowa, 2301 Oakdale Blvd., Coralville
Time: 9:30 a.m. – 2 p.m.