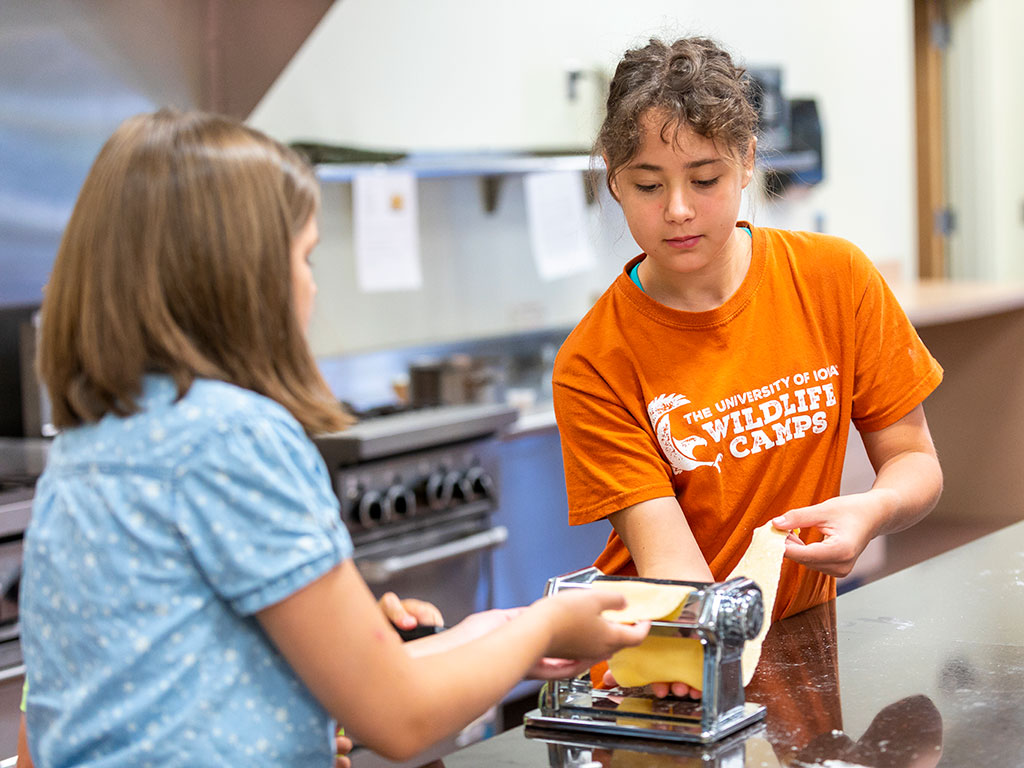 Many camps prepared to go virtual if needed
CEDAR RAPIDS, Iowa (April 20, 2020)–Kirkwood Interactive Camps for Kids (KICK) are back this summer with more than 80 new camp offerings for youth ages 8-15. More than 180 total camps are available and many are designed to introduce area children to STEM careers. Camps are offered at Kirkwood's main campus in Cedar Rapids, the Linn County Regional Center in Hiawatha, and in Coralville at the Kirkwood Regional Center at the University of Iowa. The college has also announced that if social distancing remains in place, many of the offerings are set to transition to virtual camps.
"Kirkwood is set to launch KICK in a normal face-to-face environment, but we're prepared to make the temporary transition to virtual programming if necessary due to COVID-19," said Program Developer Amanda Weeks. "Whatever the format, we're excited to offer these great opportunities to learn and have fun. A good portion of our programming focuses on STEM education because much of the economy, and our general well-being, is backed by science, technology, engineering, and math."
According to the U.S. Bureau of Labor Statistics, employment in STEM occupations is expected to see an 8.8 percent growth rate by 2028, compared to STEM occupation numbers in 2018. Area companies operating at the forefront of technological innovation have indicated they are concerned about the future labor market. The various KICK offerings expose area youth to critical fields that drive innovation and competitiveness in the region.
"KICK is a fun, hands-on learning opportunity for kids that reinforces subjects learned throughout the school year," said Kirkwood Vice President of Continuing Education & Training Services Kim Becicka. "Courses are designed to build communication, problem-solving, and creative thinking skills, all of which are critical for the next generation of innovators."
Some of the camps preparing to go to a virtual format this summer include Battle Royale: Make Your First 'Fortnite'-Style Video Game, Brain Challenges, Code Creators: Game Design and Python Multiplayer Adventures, eSports Apprentice – YouTube Streamers and Gamers, Roblox: Makers-Coders-Entrepreneurs!, and Virtual Reality.
KICK runs June through August and seats fill early. Enrollments are accepted up to one week prior to starting. The college offers tuition assistance to qualified students. For a complete camp listing or to register, call 398-1022 or visit www.kirkwood.edu/kick.