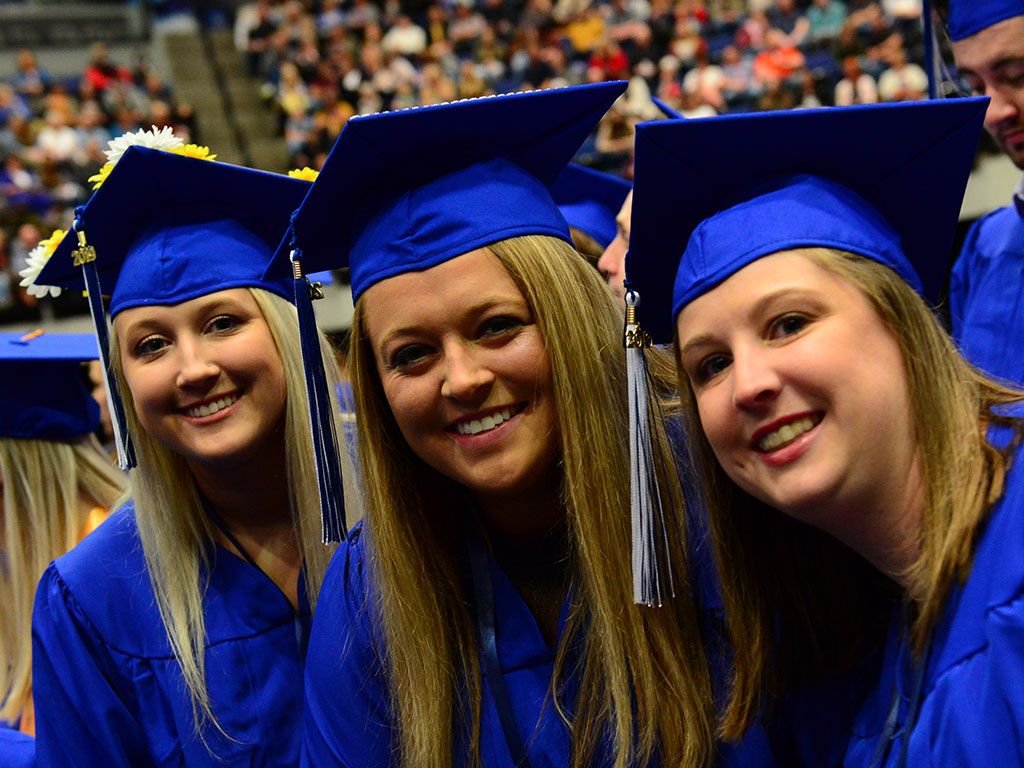 In-person commencement cancelled due to COVID-19
CEDAR RAPIDS, Iowa (May, 6 2020)–Kirkwood Community College will hold an online virtual commencement ceremony for its 2020 graduates on Saturday, May 16, starting at 10 a.m. The virtual ceremony was announced following the cancellation of Kirkwood's annual in-person commencement due to the COVID-19 pandemic.
With the help of MarchingOrder, a company specializing in virtual graduation ceremonies, the college will be able to recognize the achievements of graduates while still respecting social distancing guidelines. Visitors to the site will hear remarks from college administration, faculty, and a student speaker. In addition, individualized profiles will recognize each graduate participating in the virtual ceremony and congratulations and well wishes will be given from Kirkwood community members and students.
According to Kirkwood President Lori Sundberg, the event will give graduates and their loved ones a chance to celebrate their achievements despite unprecedented circumstances.
"Commencement is the biggest event at Kirkwood every year," said Sundberg. "This is the day that everyone at the college works toward, from students to faculty and staff to administration. For our students, graduation is the reward at the end of a long journey. It's important to celebrate and recognize an accomplishment of that magnitude–even in uncertain times. When we made the unfortunate decision to cancel the in-person commencement, we started investigating other alternatives right away. We're very glad we have this option to give to our graduates. They've worked so hard to get to this point and deserve this moment.
This year, 1,895 Kirkwood students will be graduating with a credential. Of that number, the college expects more than 400 to participate in the online virtual ceremony.
The event will begin at 10 a.m. on Saturday, May 16. Visitors will be able to access the site by going to www.kirkwood.edu. A link to the online ceremony will be posted on Kirkwood's main page.
To Sundberg, the ceremony is not only celebratory, but symbolic as well.
"The virtual ceremony is our way of telling COVID-19 that it can't beat us," said Sundberg. "It's a symbol of our resiliency and of the fighting spirit that will enable our graduates to succeed wherever life takes them."