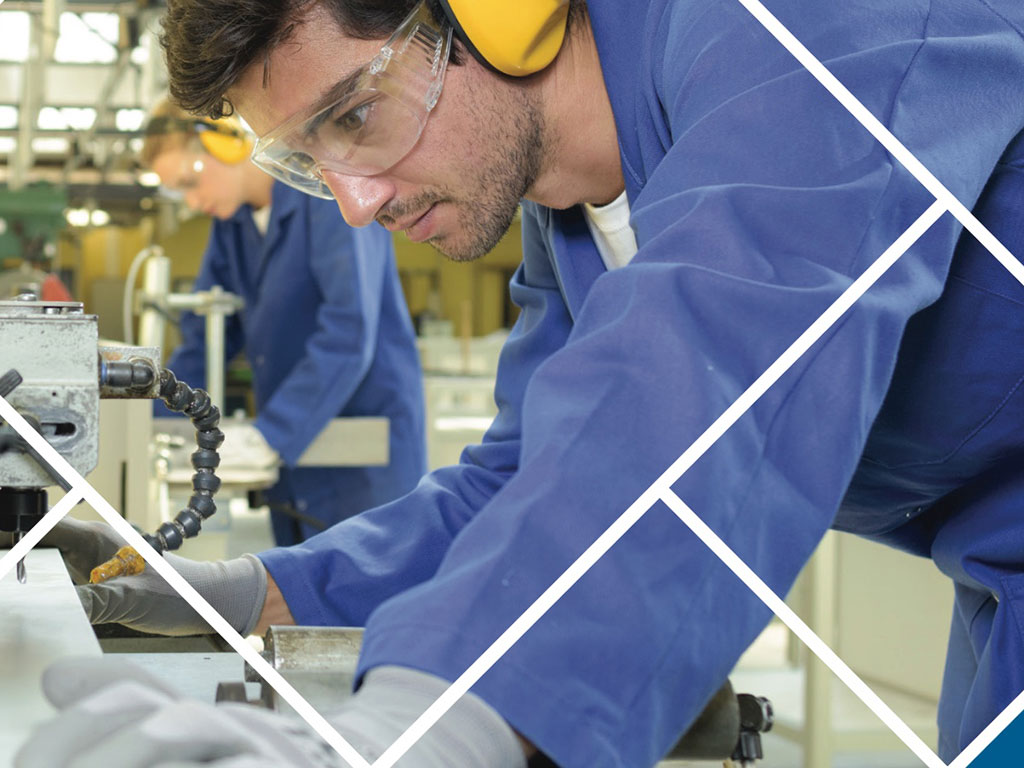 CEDAR RAPIDS, Iowa (April 15, 2019)-Kirkwood Community College is offering a four-week Production Operator Training Certificate program from June 3 through July 2.
The certification, offered through Kirkwood's Continuing Education department, provides individuals preparing to compete for these high-demand positions with the essential skills, knowledge and techniques for a career in a manufacturing environment. Program participants will also earn industry-recognized forklift, OSHA, and CPR/AED credentials. Tuition assistance is also available for qualifying individuals.
According to Kirkwood Senior Director of Corporate Training Amy Lasack, these types of pre-employment programs at the college serve to address the immediate needs of employers while giving employees the skills necessary to succeed in manufacturing and other industry sector careers.
"The Production Operator Training Certificate is built to meet industry need while ensuring that students receive a credential that will either get them employed or secure their start to higher level credentials," said Lasack. "Anyone who completes this accelerated training program will be highly desirable to employers due to the demand for skilled labor we're experiencing right here in Eastern Iowa. This is equally beneficial to employers because there will be little to no loss of production attributed to training and managing newly hired employees."
Area employers supporting this program include ACP, Inc., ADM, Cargill, CCB Packaging, Centro, International Paper, Kapstone, Midwest Metal Products, Newell Machinery, PMX, Sadler Machine, Timberline Manufacturing, and Whirlpool Amana.
Two free information sessions are being offered in April to provide more information about the training program, as well as share details about tuition assistance, earnings potential, and the employers recruiting students from the program into their organizations. The sessions will happen:
April 25 from 1 to 3 p.m. at the IowaWORKS office at Lindale Mall
April 30 from 5:30 to 7:30 p.m. at the Kirkwood Continuing Education Training Center located at 101 50th Ave SW in Cedar Rapids.
For more information about the Production Operator Training Certificate and the free information sessions, call 319-398-1022 or visit www.kirkwood.edu/production_operator.
*****TRAINING PROGRAM*****
What: Production Operator Training Certificate Program
When: June 3 – July 2, 2019
Where: Kirkwood Continuing Education Training Center, 101 50th Ave SW in Cedar Rapids
Time: 5:30 – 9:30 p.m.