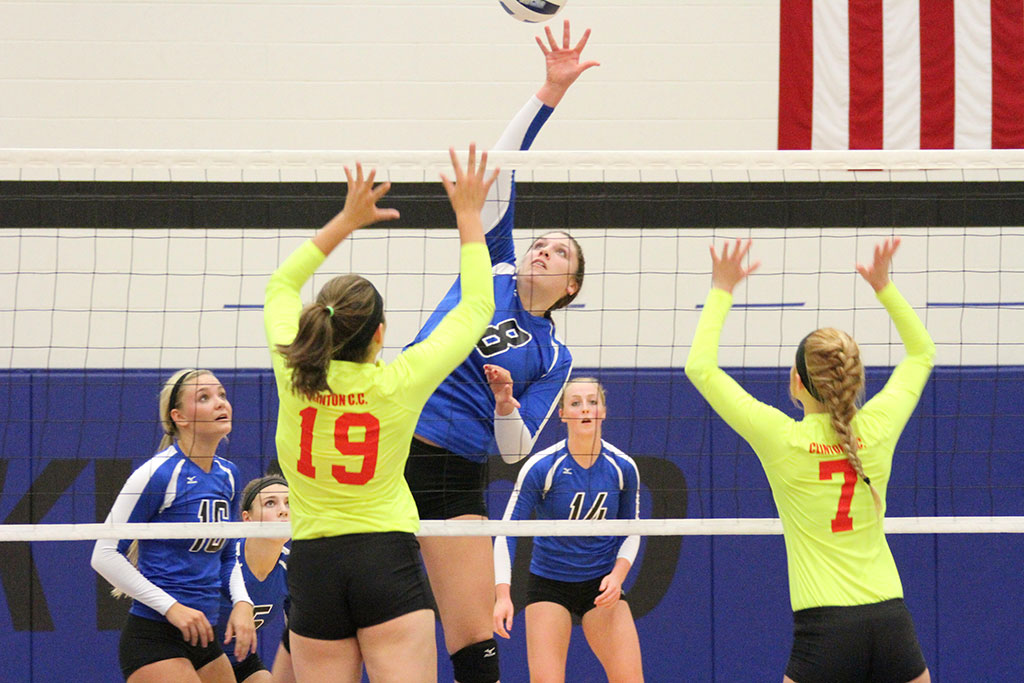 Kirkwood's Becca Bell spikes the ball versus Clinton
Eagles defeat No. 8 DMACC tonight in Johnson Hall
The Kirkwood volleyball team (23-2, 6-0) is ranked number one in the nation in the latest National Junior College Athletic Association (NJCAA) poll. The team moved into the top spot after being ranked in the top 10 over the course of the season so far.
The Eagles defeated rival DMACC, ranked eighth in the nation, on Wednesday in a top ten showdown. You can find more coverage on the game on Metro Sports Report.
Check out www.kirkwoodeagles.com for more in-depth coverage of Eagles volleyball as well as all of the other Kirkwood athletics teams.