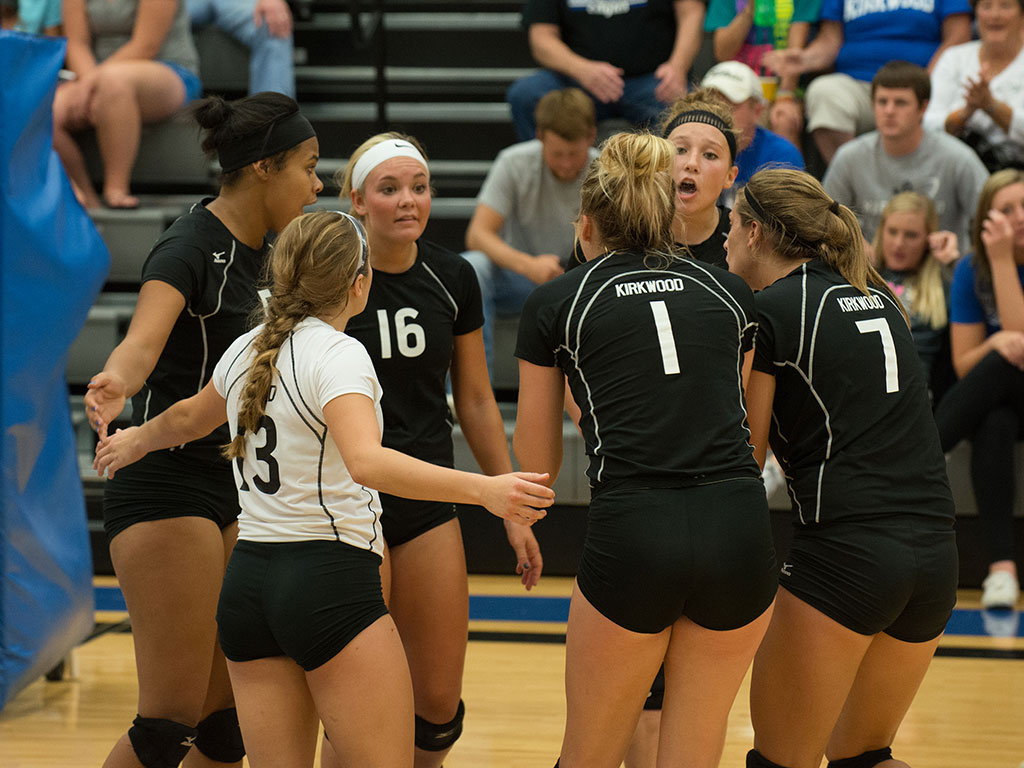 (Clockwise from left) #5 Erica Armstrong, #16 Halle Lueck, #12 Morgan Grimm, #7 Madsey Richards, #1 Erin Wenzel, #13 Jenna Laxton
Eagles to face seventh seed Southwestern Community College tonight
Cedar Rapids, Iowa (Nov. 4, 2015)-The Kirkwood Community College volleyball team begins postseason play tonight as the second seed in the National Junior College Athletic Association Region XI-B Tournament. The Eagles face the seventh-seeded Southwestern Community College Spartans in Johnson Hall on Kirkwood's main campus beginning at 7 p.m. tonight.
Kirkwood, ranked 17th in the nation, finished the season with a 26-15 overall record while going 6-2 in the Iowa Community College Athletic Conference (ICCAC). Their first round opponent will be the Southwestern Community College Spartans who finished the regular season with a 13-15 overall record and 3-5 in the ICCAC.
The winner will move on to the Region XI-B championship for a chance to go to the national tournament. That game will be held in Estherville, Iowa on Saturday, Nov. 7, at 2 p.m.
For more Kirkwood athletics news, visit www.kirkwoodeagles.com.
*****REGION XI-B TOURNAMENT FIRST ROUND*****
What: Kirkwood (26-15) vs. Southwestern (13-15)
Where: Johnson Hall on Kirkwood's main campus in Cedar Rapids
When: Tonight (11/4) at 7 p.m.