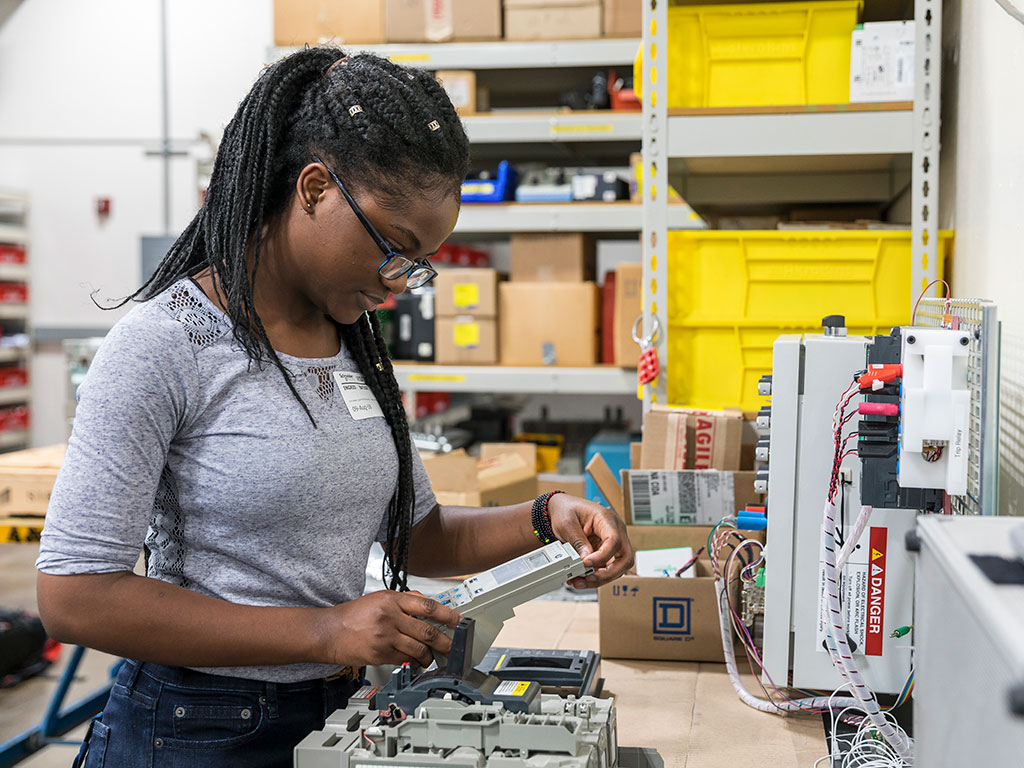 CEDAR RAPIDS, Iowa (August 15, 2019)-Kirkwood Community College's Workplace Learning Connection (WLC) saw 260 area high school students participate in their 2019 Summer Academic Internship Program. This number set a new record for the program, and represented a 25 percent increase in participation compared to summer 2018.
Over the past few months, 145 businesses hosted and provided individualized learning experiences to students from Cedar, Benton, Jones, Linn, Iowa, Johnson and Washington counties. In addition to taking part in up to 90 hours of on-site learning in their career interest area, students also received dedicated career development training from WLC staff. These trainings focused on helping students further develop their networking, communication, collaborative problem solving, and self-advocacy skill sets.
The record-setting summer is part of a rising trend of involvement in the program. Participation has nearly doubled over the past six years with 467 students placed at area organizations over the course of the FY19 academic year. However, the success of the program has also led to a need for increased support from the community.
According to WLC Director Laurie Worden, additional employer participation is necessary in order to address the growing demand for regional work-based learning programs.
"There is a critical need for more business and industry support of job shadows, internships and programming for career-connected learning in our region," said Worden. "We field numerous student requests in the career pathways of Healthcare, Information Solutions and STEM related areas. These requests require more bandwidth and community support to fill them. Business and industry leaders can easily make those connections with their future workforce through our partnership programs with regional school districts. I would encourage organizations looking to participate to visit our website to get started."
Currently, 1 out of 4 students in Kirkwood's seven-county region who are eligible to participate in job shadows and internships do so. Of those that have taken part, 93 percent said the experience influenced their selection of a career field. Additionally, 90 percent indicated that they have a better understanding of the career opportunities within their rural or urban community, and 64 percent intend to live and work in Iowa.
"This program will be a critical tool in meeting Future Ready Iowa goals," said Worden. "It will also play a big role in talent pipeline development for in-demand careers with our regional employers. If they can fill crucial positions in their organizations, they will be more successful. That will lead to a stronger regional economy, which is good for everyone."
To learn more about the WLC academic internship program, visit www.kirkwood.edu/wlc.