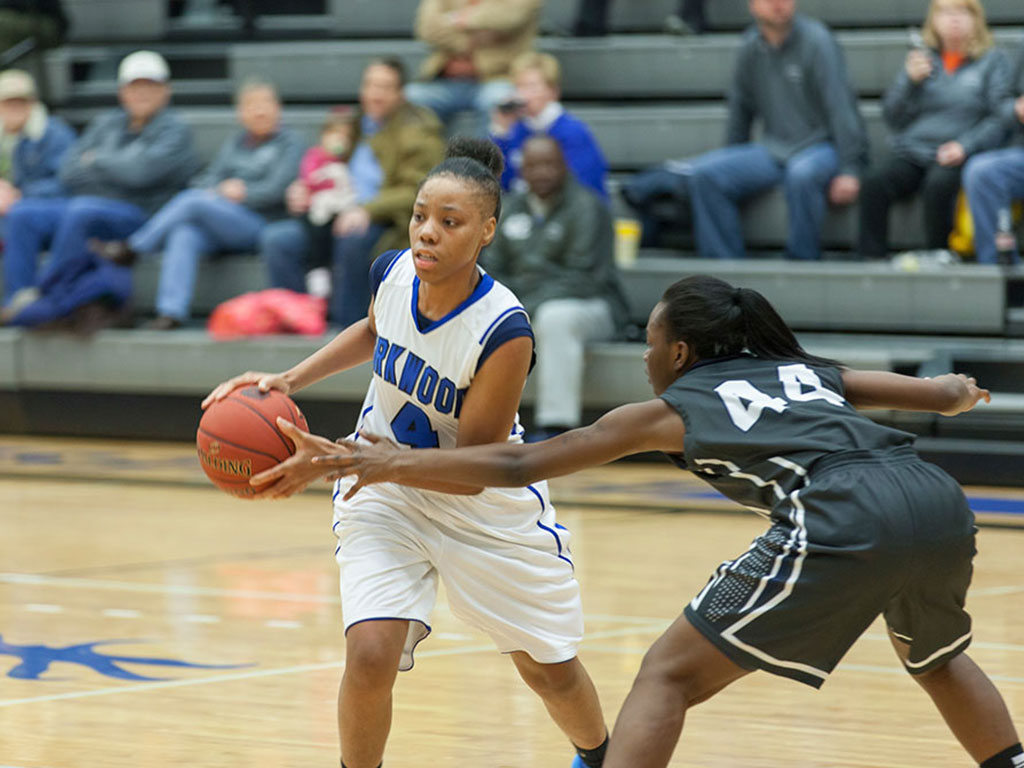 Kirkwood's Ariel Sneed
Eagles look to stay undefeated in young season versus Kishwaukee College
The Kirkwood women's basketball team (2-0) will open their home schedule tonight versus Kishwaukee College as part of the Kirkwood Classic. The third-ranked Eagles hope to continue to build momentum as the team runs through the early part of the schedule in their quest for another championship.
Head coach Kim Muhl, who has guided the Eagles to six national championships, is in his 26th season. One benefit of having such a winning program is that Muhl knows what it takes for a team to be successful.
"To have a success on the court, obviously talent is key, but there's no substitute for experience," said Muhl. "We do have freshman that will contribute, but they also need to learn how to win at this level from our sophomores who have been here already. It's that kind of leadership from our veterans that will help us compete for a championship."
Ariel Sneed (Harvey, Ill.) returns this year after being tabbed as a third-team All-American following her freshman campaign. Sneed was also selected to play in the 2014 NJCAA Women's All-Star Games. She looks to be one of five starting sophomores to go along with a deep bench.
"If we can stay healthy, then the sky is the limit," said Muhl. Kirkwood faces Kishwaukee College tonight in the Kirkwood Classic. Tipoff is scheduled for 8 p.m.
*****KIRKWOOD WOMEN'S BASKETBALL HOME OPENER*****
What: Kirkwood versus Kishwaukee College
Where: Johnson Hall on Kirkwood's main campus
When: Tonight at 8 p.m.